Book of Shadows
[ Friday 8 December 2023 - verdwijnende maan - Log in/registreer - Zoeken ]
Home
Nieuws
Gezondheid
Bewustwording
Voeding
Beweging
Pilates
Tai Chi
Yoga
Introductie
Geschiedenis
Stromingen
Yoga van Pranayama
Yoga van Asana
Yoga van Dhyana
Literatuur
Spiritualiteit
Alternatief
Engelen
Introductie
Functies
Literatuur
Gidsen
Introductie
Contact
Oefeningen
Literatuur
Intuitie
Introductie
Helderweten
Helderzien
Helderhoren
Heldervoelen
Helderproeven
Helderruiken
Oefeningen
Literatuur
Kleuren
Reïncarnatie
Wierook
Introductie
Soorten
Houders
Literatuur
Divinatie
Astrologie
Introductie
Geschiedenis
De Dierenriem
De Drie Pilaren
Literatuur
Numerologie
Pendelen
Introductie
Waarmee
Oefeningen
Literatuur
Runen
Introductie
Runentekens
Literatuur
Tarot
Introductie
Functie
Geschiedenis
Kaarten
Legpatronen
Decks
Oefeningen
Literatuur
Healing
Aura
Introductie
Lagen
Oefeningen
Literatuur
Chakra
Introductie
Kleuren
Oefeningen
Literatuur
Edelstenen
Energie
Reiki
Introductie
Geschiedenis
Grandmasters
Stromingen
Inwijdingen
Graden
Behandeling
Literatuur
Paganisme
Druïden
Hekserij
Magie
Paganisme
Wicca
Paranormaal
Entiteiten
Ouijabord
Introductie
Borden
Glaasje draaien
Literatuur
Telekinese
Telepathie
Introductie
Documentatie
Oefeningen
Literatuur
Praktijk
Achtergrond
Dienstenaanbod
Tarieven
Reserveren
Contact
Community
Agenda
Columns
Chat
Polls
Forum
Online divinatie
Tarot
Webshop
Contact
Geschiedenis
______ Wat we weten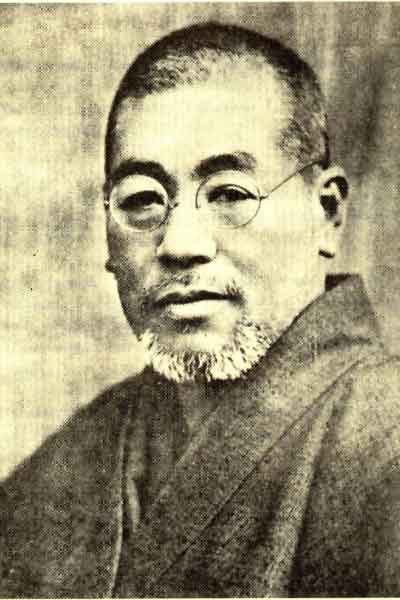 Dr. Mikao Usui, of Usui Sensei zoals enkele van zijn Japanse studenten hem noemden, is de stichter van het Usui System van Reiki. Hij is geboren op 15 augustus 1865 in het dorpje Taniai-Muro (het huidige Miyama-Cho Yago) Japan. Men vermoedt dat hij op de leeftijd van vier jaar naar een school voor Tendai Boeddhisten ging, dichtbij of op de berg Kurama. Hij praktiseerde kiko, een Japanse versie van Qi Gong; een gezondheids- en genezingsmethode, gebaseerd op de ontwikkeling en het gebruik van levensenergie. De jonge Usui merkte dat als hij behandelingen gaf, hij bij de huidige genezingsmethoden zijn eigen energie moest opladen om deze vervolgens over te dragen aan de te behandelen persoon. Hij vroeg zich af of er ook een genezende methode bestond, waarbij men niet zijn eigen energie weggeeft. Hij studeerde in Japan, China en in Europa om uiteindelijk spontaan Reiki te ontvangen tijdens een meditatie op de berg Kurama.

Usui Sensei was erg leergierig en werkte hard voor zijn studies. Hij reisde af naar Europa en China om zijn studies voort te zetten. Op zijn curriculum stonden disciplines als medicijnen, psychologische en religieuze studies als mede toekomst voorspellen, dat door veel Aziaten, lange tijd, als een waardige kunst beschouwd werd. Men veronderstelt dat hij uit een rijke familie afkomstig was, aangezien in Japan alleen de wel gestelde mensen geld hadden om hun kinderen naar school te laten gaan. Uiteindelijk werd Usui de secretaris van Pei Gotoushin, hoofd van het ministerie van welvaart en gezondheid, later burgemeester van Tokio. De connecties die Usui dankzij zijn werk legde hielpen hem mee een succesvol businessman te worden. Usui Sensei was ook lid van de Rei Jyutsu Ka, een paranormale groep mensen, die hun spirituele vermogens ontwikkelden.

Als een gevoelig, spiritueel persoon bracht hij veel tijd mediterend door, op krachtige punten van de berg Kurama, waar hij in zijn jongere jaren zijn boeddhistisch trainingen volgde. Hij reisde daarom af naar deze heilige berg waar hij werkte aan Isyu Guo, een 21-daagse training aangeboden door de Tendai Boeddhistische Tempel, aldaar gevestigd. We weten niet precies wat hij tijdens de training moest doen, maar waarschijnlijk bestond het uit vasten, mediteren, chanten en bidden. Bij de berg bevindt zich ook een waterval, waar zelfs vandaag de dag nog mensen mediteren. Deze meditatie bestaat onder andere uit onder de waterval staan en het water over je hoofd laten lopen; volgens zeggen zou dit de kruinchakra activeren. Japanse Reikimasters denken dat Usui Sensei deze meditatie als oefening gebruikt zou kunnen hebben. In ieder geval, tijdens de Isyu Guo training maakte de Reiki energie contact met Usui's kruinchakra. Dit vergrootte zijn genezende vermogens aanzienlijk en Usui besefte dat hij een geschenk had ontvangen; de mogelijkheid anderen te genezen zonder daarbij zijn eigen energie weg te geven!


______ Het Usui verhaal
Tot een paar jaar geleden was er weinig bekend over Usui en zijn geschiedenis rondom de (her)ontdekking van Reiki. Wat we wisten was jarenlang van mond tot mond doorverteld. Van master op leerlingen en van leerlingen op anderen. Het traditionele verhaal dat wij kennen werd door Hawayo Takata, een van de belangrijkste Reikimasters als volgt verteld:

Aan het eind van de 18e eeuw, toen Dr. Mikao Usui als rector aan de Doshisha universiteit van Kyoto werkte, stelde een groep studenten hem de vraag of hij in de wonderen van Jezus geloofde. Als gelovige Christelijke monnik antwoordde hij met "ja". Op de vraag die volgde kon hij echter niet het antwoord geven. Zijn studenten wilden van Usui weten hoe Jezus kon helen met zijn handen. Ondanks zijn geloof in de Bijbel, in Jezus en de wonderen die hij verrichte kon hij de leerlingen niet vertellen hoe Jezus met zijn handen kon helen. Usui was vastbesloten zijn leerlingen het antwoord te geven en startte een reis die jaren zou duren. Hij besloot naar Amerika te verhuizen om daar het antwoord op de vraag te vinden. Hij zou in een christelijk land de bijbel bestuderen. Hij melde zich bij de universiteit in Chicago aan waar hij onder meer filosofie studeerde. Zijn interesse lag echter in de Bijbelsverhalen in de hoop dat hij daarin kon vinden hoe Jezus heelde. Maar de Bijbel zoals Dr. Usui hem in Amerika leerde kennen was gelijk aan de Bijbel die hij in Japan had bestudeerd. Zijn vraag werd niet beantwoord. In Amerika (be)studeerde Usui ook andere religies. Toen hij las dat ook Boeddha met zijn handen heelde besloot hij terug te keren naar een Boeddhistisch land. Misschien dat hij in heilige boeddhistische geschriften het geheim van helen met handen kon ontdekken. Dr. Usui volgde dit idee en vertrok weer richting Aziatische grond. Terug naar Kyoto, Japan, zijn land van herkomst. Daar bezocht hij verschillende grote tempels. In Kyoto zou hij ze zelfs een voor een af zijn gegaan. Ieder Boeddhistische tempel die hij bezocht werd hem hetzelfde antwoord voor geschoteld. "Wij zoeken verlichting van onze geest en hebben daarom geen tijd om ons met het fysieke lichaam bezig te houden. Maar, ja het is waar, ook Boeddha heelde met zijn handen. Zo leren de Sutra's ons." Usui wist dit reeds want hij zelf had de Sutra's, de heilige geschriften bestudeerd en hij wist dat Boeddha ook heelde met zijn handen. Maar hoe was zijn vraag. Toen Usui bij de laatste tempel van Kyoto, een Zen tempel aankwam, vroeg hij de monnik of Zen ook gelooft in healing. "Ja", antwoordde de monnik "want het staat zo in de Sutra's dat Boeddha heelde". Omdat ook de monnik spirituele verlichting nastreefde en dus niet bezig was met het fysieke lichaam kon ook hij Usui niet verder helpen met zijn zoektocht. Usui vroeg de monnik of hij mocht blijven om het Boeddhisme en de vele Sutra's die de tempel had, te bestuderen. Drie jaren zou Usui vervolgens in de tempel verblijven en studeren. Tot de dag was aangebroken en hij de laatste Sutra bestudeerd had. Het antwoord was hij zijn leerlingen nog steeds verschuldigd. Usui zocht een nieuwe invalshoek en bedacht zich dat de Japanse Kanji van oorsprong Chinese karakters zijn. De oude teksten had hij tot dan toe letterlijk naar het moderne Japans vertaald. Om zijn studie te vervolgen besloot hij eerst de Chinese taal en haar karakters te bestuderen. Maar dit was niet genoeg! Tenslotte was Boeddha een Hindoe dus zou hij de oorsprong van Boeddha's taal gaan bestuderen: het Sanskriet. Eindelijk leek hij op de goede weg te zijn want in een van de vele Sanskriete Sutra's vond hij een formule die hem misschien een stap dichter bij zijn antwoord zou brengen. De formule was simpel en helder en bestond uit 21 dagen vasten en mediteren. Ondanks dat het zo voor de hand liggend leek was het wel een 2500 jaar oude tekst die Usui had geïnterpreteerd. Hij legde zijn bevindingen voor aan de monnik van de Zentempel en Usui besloot de proef op de som te nemen. "21 dagen zal ik mijzelf beproeven. Wanneer ik niet terug zal keren op de avond van de 21e dag, kom mij dan zoeken. Ik zal ongetwijfeld gestorven zijn."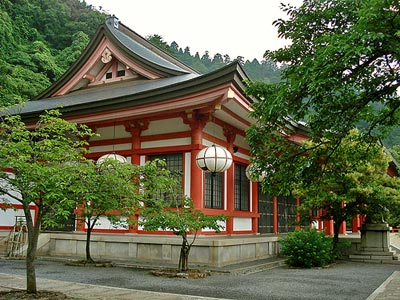 Usui besloot dat hij de test niet in de tempel zou doen maar op de berg Koriyama (Kurama). Om de dagen bij te houden, stapelde Usui Sensei 21 stenen voor zich. Aan het eind van iedere dag wierp hij, voor het slapen gaan, een steen weg. Na 20 dagen intensief vasten en mediteren wierp Usui zijn laatste steen weg. Alle dagen had hij niets gegeten, slechts water gedronken. Hij las zijn Sanskriete manuscripten, hij bad, chantte en mediteerde. Ook de ochtend van de 21e dag, voor zonsopgang mediteerde hij. Toen hij zijn ogen weer opende was de dageraad nog niet begonnen. Het was vreselijk donker zelfs. Geen maan aan de hemel en geen ster te bekennen. Op dat moment zag hij wat hij nog nooit eerder gezien had: een stralende lichtbol naderde hem snel. Usui raakte vertwijfeld. Moest hij vluchten? Nee! Misschien was dit juist de test waar hij al die tijd op had zitten wachten. Hij besloot de proef aan te gaan, ook al zou het felle licht zijn dood worden. Het raakte hem op het punt tussen zijn ogen. Usui Sensei verloor zijn bewustzijn maar zag heftige en vooral kleurrijke visualisaties waarin hem de Reikisymbolen kenbaar werden gemaakt. Van alle kanten zag hij gekleurde bellen met de zeven kleuren van de regenboog. Toen Usui weer bijkwam was hij zo enthousiast dat hij het heugelijke nieuws aan iedereen kenbaar wilde maken. Na drie weken zittend onder een boom voornamelijk gemediteerd te hebben verwachtte Usui niet dat hij makkelijk op kon staan en kon lopen. Maar vastbesloten als hij was zou hij de hele weg naar Kyoto terug lopen. Voor zonsondergang zou hij weer in de stad bij het klooster zijn. Hij voelde zich licht en vitaal, als wanneer hij de avond voor deze inspirerende gebeurtenis nog een goede maaltijd had genuttigd. En hij merkte op "dit is het eerste wonder, want ik heb geen honger en toch voel ik me licht". Zonder moeite stond hij op en begon bergafwaarts te lopen. Onderweg stootte hij echter zijn teen. Deze begon hevig te bloeden. Zonder twijfel plaatste Usui zijn handen op zijn wond. Zijn handen werden warm. De pijn nam af, het bloeden stopte; het tweede wonder was geschied.

Usui vervolgde zijn weg naar beneden en stopte bij het huis beneden aan de berg. Het bood voedsel en onderdak aan reizigers die de berg passeerden of beklommen. Na 21 dagen vasten bestelde Usui een volledige maaltijd. De eigenaar van het restaurant raadde Usui dit sterk af. Maar vastbesloten als hij was wachtte Usui op zijn bestelling. Het werd gebracht door de vijftienjarige kleindochter van de eigenaar. Ze zette zijn eten bij hem op het bankje buiten. Usui zag dat er iets niet goed was met het meisje. Ze huilde, haar wang was opgezwollen en ze had een grote doek om haar hoofd gebonden. "Waarom huil je?" vroeg hij het jonge meisje. Ze bleek al drie dagen lang vreselijk veel last van een van haar kiezen te hebben. Drie dagen liep ze al met een doek omgebonden. Eten kon ze niet en de tandarts was te ver weg. Er zat niets anders op dan huilen en wachten tot de pijn voorbij zou zijn. Usui, die net zijn nieuw hervonden openbaring had gehad en reeds zijn eigen teen had geheeld, plaatste zijn handen op de wang van het meisje. Als sneeuw voor de zon verdween haar pijn. "Liefste monnik, u heeft zojuist magie verricht!" zei ze. Zijn helende handen hadden wederom een wonder verricht.

Ondanks de eerdere waarschuwingen begon Usui nu eindelijk aan zijn ontbijt. En dat zonder enige problemen. De rijst, groenten, vis en thee at en dronk hij zonder kramp en spijsverteringsstoornissen. En zoals hij het gewenst had vervolgde Mikao Usui zijn weg, terug naar de stad, terug naar de Zentempel. Aldaar, waar hij voor zonsondergang aan kwam, werd hij opgevangen. Het bad werd in gereedheid gebracht en schone kleren werden voor hem klaar gelegd. Na het avondeten bezocht Usui de monnik met wie hij drie weken eerder voor het laatst gesproken had. De oude monnik lag in bed. Hij had last van zijn artritis en in het bijzonder op deze koude avond. Hij vroeg Usui hoe het gegaan was. "Geslaagd" is alles wat Usui kon uitbrengen, "geslaagd". "Vertel me alles!" vroeg de monnik. Usui kwam bij de monnik zitten. "En terwijl je mij alles vertelt, leg je handen op mijn dekens." Usui plaatste zijn handen op de zijden dekens van de monnik en vertelde over zijn 21 dagen, zijn visualisaties en zijn wonderen. Aan het eind van de avond, toen Usui zijn verhalen verteld had, vond het laatste en vijfde wonder plaats. Usui had de monnik geheeld van zijn artritis. Deze kon rustig slapen gaan want de volgende ochtend zouden ze verder praten, over hoe Usui zijn hervonden krachten, die hij voortaan Reiki zou noemen, kon gaan benutten.

Tijdens het ontbijt opperden de monniken om de helende gaven van Usui te gebruiken om mensen in de sloppenwijken van Kyoto te helpen. Usui stemde in. Hij kleedde zich als een monnik, sterker nog: hij was een monnik. Met zijn nieuwe kleren en nieuw hervonden wijsheden vertrok hij richting de achterbuurten. Op zijn schouder droeg hij een juk met twee emmers groenten. Eenmaal in de sloppenwijken aangekomen viel de monnik met zijn nieuwe kleren direct op. "We hebben vandaag een nieuw soort gast!" riepen de mensen. Usui antwoordde dat hij graag een van hen zou willen zijn. Zoals dat toen gewoon was hadden de sloppenwijken hun eigen "hoofd" van de wijk. Om te mogen blijven had hij toestemming van dit wijkhoofd nodig. Voor niets gaat de zon op en het wijkhoofd werd gehaald. "Ik heb begrepen dat je hier wilt wonen en een van ons wilt worden" zei deze. "Als dat het geval is, prima. Geef mij dan je groente." Usui stemde in en zijn groenten werden van hem afgenomen. Hij kreeg ook nieuwe kleding, zoals dat gebruikelijk was. Ieder nieuwe inwoner kreeg de ontgroening- of inwijdingskleding bij aankomst. Het waren echter geen mooie nieuwe kleren maar oude, stinkende lompen. Zijn mooie nieuwe gewaad moest hij afstaan en terwijl hij zich omkleedde ontdekte het wijkhoofd dat Usui onder zijn mooie gewaad ook nog een geldbuidel om zijn middel gebonden gehad. Ook dat moest hij afstaan. Op de vraag wat de monnik wilde gaan doen antwoordde hij "Ik zal niet bedelen om voedsel buiten dit gebied. Graag zou ik een eigen huisje hebben waar ik de zieke mensen kan healen. In deze tijd waren ziekten als lepra en tuberculose veelvoorkomend. Zo was het dat Usui zijn eigen huisje kreeg en kon beginnen met het geven van Reiki-behandelingen. Hij begon met de jongste inwoners van de wijk want zo redeneerde hij, als ze jong zijn kan de oorzaak van ziekte nooit diep zijn. En hij had gelijk. Hij werkte aan de gevolgen, hun fysieke ziek zijn en aan de oorzaak van hun ziekte. Wanneer de kleine kinderen genezen waren stuurde Usui ze naar de Zentempel in de stad. Zo konden ze een nieuw en vooral eerlijk bestaan gaan opbouwen. "Nu je fysiek genezen bent, ben je een totaal nieuw mens", vertelde Usui de kleine mensen die hij op pad stuurde. Jarenlang werkte hij aan het healen van alle mensen uit de wijk. Hij genas hun lichamen en stuurde ze naar de tempel die hen een nieuwe naam gaf en voor werk zorgde. Tot hij op een dag door de wijk liep en een bedelaar zag zitten. "Je naam weet ik niet, maar je gezicht herken ik wel", zij hij tegen de bekend ogende bedelaar. "Je zou me moeten herinneren" antwoordde deze "ik ben een van de eersten die je genezen hebt". Ook deze bedelaar had Usui geheald en naar de tempel gestuurd. Ook hij had een nieuwe naam gekregen en werk gevonden. Maar toch belande hij weer in de sloppenwijken van Kyoto. Zo geslaagd als Usui was in het vinden van Reiki, had hij de afgelopen jaren toch gefaald in het toepassen van de hervonden techniek. De mensen wiens lichamen hij genas hadden niets geleerd en keerden weer terug naar de wijk waar ze vandaan kwamen. Hij voelde dat dit zijn schuld was, want zoals alle tempels hem reeds vertelden komt het spirituele en de geest op de eerste plaats en (het genezen van) het lichaam op de tweede plaats. Hij had al die jaren slechts fysiek geheeld en nooit stil gestaan bij de wijsheden die alle monniken en tempels hem al gaven. Bij het gebrek aan respect introduceerde Usui de vijf Reikiprincipes:


Alleen vandaag, maak ik me niet boos
Alleen vandaag, maak ik me geen zorgen
Eer je ouders en leermeesters
Wees dankbaar voor het eten dat je ontvangt
Heb respect voor alles dat leeft Usui besloot voortaan eerst het gedachte goed achter Reiki te verklaren en het spirituele te leren aan mensen, voor ze te behandelen. Zo zou hij alsnog kunnen slagen. Maar toen de bedelaar Usui vertelde dat hij slechts anderhalf jaar gewerkt had, immers ging bedelen hem veel makkelijker af dan hard werken voor de kost, besloot Usui zijn spullen te pakken en de sloppenwijken te verlaten. Zo kwam het dat Usui een pelgrimstocht maakte van noord naar zuid Japan. Telkens koos hij de drukst bezochte markt uit en liep daar dan met een fakkel heen en weer. Wanneer er een jongeman naar de monnik toe kwam zei hij "Beste monnik, als u licht zoekt heeft u de fakkel niet nodig. Het is een prachtige dag vandaag met veel zon." Usui verklaarde de jongeman dat hij zelf niet op zoek was naar licht maar dat hij juist de sombere mensen zocht die het licht nodig hadden om hun hart weer te doen stralen. Hij vroeg de jongeman om mensen die healing van hun lichaam en geest nodig hadden zich te melden bij de tempel. Zo ging Usui stad en land af en bracht mensen in contact met de helende krachten van Reiki.

Op deze manier ontmoette Usui op een dag Dr. Chujiro Hayashi, een voormalig officier in het leger. Dr. Chujiro Hayashi volgde Usui's preek en na de preek spraken ze elkaar. Usui zag in hem een krachtige leider die Usui's Reiki kon overdragen aan anderen. Hij vroeg Hayashi met hem mee te gaan en zijn reis samen voort te zetten. Hayashi was zeker geïnteresseerd en ging met Mikao Usui mee. In deze periode van Usui's leven wijdde hij Hayashi in alle drie de graden in. Daarnaast wijdde hij nog vele mensen in Reiki 1 in en ongeveer 20 tot 30 mensen in de hogere graden.


______ Feiten
Hoe idealistisch en mooi het Reiki verhaal van Hawayo Takata ook is, op historisch gebied ligt het ver van de realiteit. Zo zijn er geen documenten te vinden waarin Usui als student ingeschreven staat aan de universiteit van Chicago noch dat hij verbonden was aan de universiteit in Kyoto. Dit is niet zo vreemd als je bedenkt dat de Reikigeschiedenis jarenlang van mond tot mond is overgeleverd. Daarnaast heeft het een niet Westerse oorsprong wat een grote invloed heeft op het Reikiverhaal. Zo vermoedt men dat de Christelijke elementen in het Reikiverhaal zoals Hawayo Takata het vertelde, toegevoegd zijn om Reiki voor het westelijk halfrond begrijpelijker dan wel acceptabeler te maken.

Voor hen die geïnteresseerd zijn in de echte geschiedenis van Mikao Usui, verwijzen wij naar Frank Arjava Petter. Hij heeft inmiddels veel onderzoek gedaan naar het leven van Usui en stuit nog steeds op nieuwe ontdekkingen, die hij middels zijn website Reiki Dharma met anderen deelt.

Maar uiteindelijk gaat het ook niet om de feiten van dit verhaal. Het gaat om de intentie die er achter verborgen ligt. Zoals de reden waarom er Reiki leefregels zijn en waar deze voor staan. Het Reikiverhaal, ondanks zijn historische incorrect heden, is een boeiend verhaal dat ons de kern van Reiki geeft. Het verklaart ons zijn belangrijkste elementen en leert ons alles wat we moeten weten over Reiki.


______ Vervolg, van Usui naar Hayashi
Het Reikiverhaal is ten einde, maar de geschiedenis van Reiki is nog lang niet af. Na Usui's overlijden heeft Reiki vele ontwikkelingen doorgemaakt, maar ook toen Usui zelf nog in leven was, veranderde Reiki continu van vorm. En nog steeds. Vandaag bestaan er zoveel verschillende healing systemen die allen gebaseerd zouden zijn op Reiki, dat men door de bomen het bos niet meer ziet. Deze verschillen zijn bijna allemaal in het westen ontstaan. Hoe komt het dat er zoveel ontwikkelingen zijn en waarom al die verschillen?

Ten tijde van Usui, had Reiki nog niet zijn vorm zoals we die nu kennen. Toen Usui Reiki herontdekte besefte hij dat zijn behandelingen veel sterker waren dan voorheen, ondanks dat het hem geen kracht koste. Hij raakte zelf niet meer vermoeiend van het healen, maar behaalde toch betere resultaten. Reiki was tot hem gekomen, als ware het een visioen dat hij ontving. Daarbij zat natuurlijk niet een mooi Reikihandboek waarin precies stond uitgelegd hoe het werkt en hoe je het toe moet passen. Usui leerde al gaande weg. Hij gaf zijn leerlingen telkens stukjes (nieuw) ontdekte informatie mee, waarvan hij dacht dat zij daar baat bij hadden.

Het eerste wat Usui Sensei aan het systeem toevoegde waren de Reiki leefregels. Het was Usui duidelijk geworden dat het gratis behandelen van mensen, in de hoop dat zij een beter bestaan zouden opbouwen, niet vruchtbaar was. Blijkbaar was het toch noodzakelijk om de mensen een stukje spiritueel besef mee te geven en mensen de waarde van een behandeling in te laten zien, door er een energie-uitwisseling tegen over te zetten, bijvoorbeeld in de vorm van geld. Daarop volgden de Reiki 2 symbolen en de inwijdingen. Zijn werkwijze was nog niet gebonden aan vaste handposities. Hij werkte puur op basis van zijn intuïtie. Dit leerde hij zijn leerlingen ook.

Op zestig jarige leeftijd overleed Dr. Mikao Usui op 9 maart 1926 in Fukuyama, Hiroshima. Maar niet voordat hij meerdere Reiki klinieken had geopend en zijn eigen Reiki sociëteit had gesticht: Usui Reiki Ryoho Gakkai (1922). Postuum werd Usui Sensei benoemd tot eerste president van de Gakkai.

Ook Hayashi was lid van de Gakkai. Ondanks dat hij de hoogste graad binnen het Usui systeem van Reiki had behaald, was het hem echter niet toegestaan om het masterlevel aan anderen te leren.

Na het overlijden van Usui verliet Hayashi de Gakkai om zijn eigen vereniging te stichten. Hij noemde het Hayashi Shiki Kenkyukai. Zijn systeem noemde hij niet Usui Reiki Ryoho maar Hayashi Shiki Reiki en legde de nadruk op het genezen. Hij opende onder meer zijn eigen klinieken en hield nauwkeurig alle gegevens van zijn patiënten bij. Met deze gegevens vormde hij zijn eigen manual, zodat hij de gegevens kon verwerken in het verbeteren van het Reiki systeem. Zo stelde hij de vaste handposities op, die we nu nog steeds kennen. Daarnaast vereenvoudigde hij de initiaties, creëerde hij het drie graden systeem en voegde het mastersymbool toe.


______ Reiki en het Westen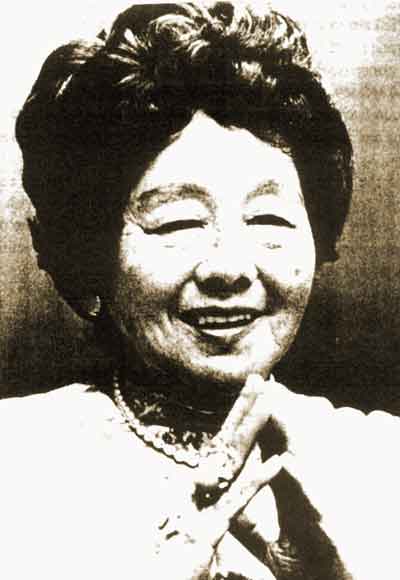 Geboren op 24 december 1900 en vernoemd naar de staat Hawaï waar ze geboren is, is Hawayo Kawamuru een grote spil geweest in de ontwikkeling en verplaatsing van Reiki, van Japan naar het Westen.

Hawayo's ouders waren Japanse immigranten die zich op het eiland Kauai hadden gevestigd, waar Hawayo zou opgroeien.

Zelf was te klein en fragiel om net als haar vader op de plantages te werken. Zij werkte daarom erg hard en had andere baantjes, bijvoorbeeld in het onderwijs, ondanks dat ze zelf nog op school zat.

Toen ze van school ging, kon ze aan het werk in het plantagehuis. Ze heeft daar verschillende baantjes gehad, tot ze uiteindelijk hoofd van de huishouding werd. Het was in het plantagehuis waar ze Saichi Takata ontmoette, de accountant van de plantage, die ze op 10 maart 1917 trouwde. Saichi en Hawayo kregen twee dochters, maar het geluk was van korte duur. In oktober 1930 overleed Saichi Takata, op slechts 34 jarige leeftijd, aan de gevolgen van een hartaanval. Hij liet Hawayo Takata alleen achter met haar twee kinderen. Mevrouw Takata, of Takata Sensei zoals ze ook wel eens wordt genoemd, moest voortaan alleen voor haar dochters zorgen. Dit was een zware taak, die haar niet alleen fysiek maar ook mentaal erg uitputte. In de daarop volgende vijf jaren dat ze weduwe was kreeg ze last van buikpijnen, een longaandoening die ademhalingsmoeilijkheden veroorzaakte, bleek ze een aandoening te hebben aan haar galblaas en alsof het nog niet genoeg was volgde er ook nog een zenuwinzinking. Het was duidelijk dat ze zo niet verder kon. Takata had hulp nodig, in de vorm van chirurgisch ingrijpen. Zonder operatie zou ze het niet overleven. Kort hierop overleed een van Hawayo's zussen. Takata's ouders waren inmiddels weer terug in Japan, maar hadden het slechte nieuws over hun dochter nog niet ontvangen. Takata besloot daarop naar Japan te reizen, om haar ouders het trieste nieuws zelf mede te delen. Aldaar werd Takata opgenomen in het Maeda Medical Hospital in Akasaka. Het bleek noodzakelijk dat ze geopereerd moest worden, maar voordat de operatie kon plaats vinden moest Takata eerst op krachten komen. Een aantal weken rust en goed eten zorgde ervoor dat sterk genoeg was om de operatie te ondergaan. Ze had op dat moment een tumor, galstenen en emfyseem. Vlak voor de operatie hoorde ze een stem zeggen "de operatie is niet nodig". De stem herhaalde zich en werd steeds duidelijk. Daarop vroeg Takata aan de dokter of de operatie echt noodzakelijk was. De behandelend arts had van Chujiro Hayashi's Reikikliniek gehoord en vertelde Takata hierover. Het was een alternatief dat zij wel wilde proberen.

Naar het schijnt werd ze dezelfde dag nog naar de kliniek gebracht en werd daar voor langere tijd behandeld. Dagelijks ontving ze Reiki van twee behandelaars tegelijkertijd. Uiteindelijk verbleef Takata, die in het begin nog best sceptisch was want ze wist van toeten noch blazen wat Reiki betreft, vier maanden in de kliniek. Ze genas volledig van al haar lichamelijke kwalen, maar ook geestelijk en emotioneel kwam ze zichzelf weer te boven.

Onder de indruk van de resultaten die ze had behaald, en mede nu ze wist wat Reiki in hield, was ze vastberaden het ook te leren. Maar nee, het werd Takata geweigerd om zelf Reiki te leren. Omdat ze vrouw was? Nee, niet omdat ze vrouw was; omdat ze buitenlandse was! Reiki behoorde tot Japanse gronden en zou het land niet verlaten was Hayashi's gedachte. Een buitenlandse zou Reiki niet kunnen leren. Het ging Hayashi echt om het feit dat Takata van oorsprong Hawaïaanse was en niet om het vrouw zijn. Tenslotte had Hayashi zijn eigen vrouw ook ingewijd in Reiki. Maar Takata was vastbesloten om Reiki te leren. Ze ging terug naar de arts die haar zou opereren en vroeg hem om met Hayashi te gaan praten. Hayashi gaf uiteindelijk toch toe en leerde Takata in het voorjaar van 1936 Reiki 1. Een jaar lang werkte de twee samen, waarna Takata Reiki 2 mocht ontvangen.

Mevrouw Takata keerde in 1937 terug naar Hawaï, waarna ze snel gevolgd werd door Dr. Hayashi en zijn dochter. Zij kwamen Takata helpen, Reiki in Hawaï te vestigen. De eerste Reikikliniek werd succesvol geopend in Kapaa.

De laatste Reiki graad ontving Takata in de winter van 1938. Ze zou de dertiende en tevens laatste Reikimaster zijn die Chujiro Hayashi in zou wijden. Hij stierf twee jaar later, in 1940, en benoemde Takata als zijn opvolgster.

Dankzij Takata is Reiki buiten Japan terecht gekomen, waarna het via Amerika, ook Canada en Europa bereikte. Dit alles hebben we aan de eigenwijze en volharde Hawayo Kawamuru – Takata en haar leerlingen te danken.


Copyright © 2001 - 2023 Book of Shadows - Alle rechten voorbehouden