Book of Shadows
[ Wednesday 27 September 2023 - bijna volle maan - Log in/registreer - Zoeken ]
Home
Nieuws
Gezondheid
Bewustwording
Voeding
Beweging
Pilates
Tai Chi
Yoga
Introductie
Geschiedenis
Stromingen
Yoga van Pranayama
Yoga van Asana
Yoga van Dhyana
Literatuur
Spiritualiteit
Alternatief
Engelen
Introductie
Functies
Literatuur
Gidsen
Introductie
Contact
Oefeningen
Literatuur
Intuitie
Introductie
Helderweten
Helderzien
Helderhoren
Heldervoelen
Helderproeven
Helderruiken
Oefeningen
Literatuur
Kleuren
Reïncarnatie
Wierook
Introductie
Soorten
Houders
Literatuur
Divinatie
Astrologie
Introductie
Geschiedenis
De Dierenriem
De Drie Pilaren
Literatuur
Numerologie
Pendelen
Introductie
Waarmee
Oefeningen
Literatuur
Runen
Introductie
Runentekens
Literatuur
Tarot
Introductie
Functie
Geschiedenis
Kaarten
Legpatronen
Decks
Oefeningen
Literatuur
Healing
Aura
Introductie
Lagen
Oefeningen
Literatuur
Chakra
Introductie
Kleuren
Oefeningen
Literatuur
Edelstenen
Energie
Reiki
Introductie
Geschiedenis
Grandmasters
Stromingen
Inwijdingen
Graden
Behandeling
Literatuur
Paganisme
Druïden
Hekserij
Magie
Paganisme
Wicca
Paranormaal
Entiteiten
Ouijabord
Introductie
Borden
Glaasje draaien
Literatuur
Telekinese
Telepathie
Introductie
Documentatie
Oefeningen
Literatuur
Praktijk
Achtergrond
Dienstenaanbod
Tarieven
Reserveren
Contact
Community
Agenda
Columns
Chat
Polls
Forum
Online divinatie
Tarot
Webshop
Contact
De Dierenriem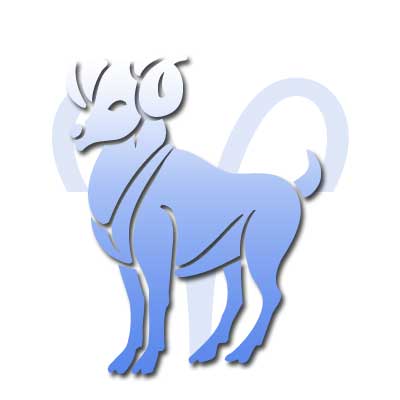 ______ Ram of Aries: 21 maart tot en met 20 april
Positieve kenmerken:
Ondernemend, dapper, gepassioneerd, onvermoeibaar, avontuurlijk en levenslustig. Rammen zijn overlopend van energie en vitaliteit. Ze zijn onafhankelijk en individualistisch en hebben een sterk besef van wie ze zijn en weigeren zich te schikken aan de wil van een ander. Rammen zijn leiders, geen volgers en zijn eerder aangetrokken door risico's dan dat ze zich er door laten afschrikken. Vol overgave storten deze leden van het vuurteken zich op nieuwe ideeën en project en het verkennen van onbekende terreinen op welk vlak dan ook is hun aangeboren. Tegenslagen storen hun niet, ze staan weer op en gaan gewoon verder. Afwachtend zijn ze dus zeker niet, waarom ook? De Ram is immers het teken van het begin.


Negatieve kenmerken:
Ongeduldig, tactloos, dramatisch, ongevoelig, heethoofdig en lichgeraakt. Rammen kunnen erg egoïstisch en onverschillig overkomen omdat ze zo vastbesloten zijn hun zin te krijgen. Vooral als kind uit zich dit. Omdat ze zo ongedurig en rusteloos zijn is het soms opvallend hoe weinig inzicht en doorzettingsvermogen deze kinderen hebben. Hun enthousiasme is snel verdwenen. Dit is meestal maar van korte duur maar het kan zich resulteren in het verschijnsel dat zij zich meer met korte termijn projecten gaan bezighouden om zo snel een gevoel van voldaanheid te voelen. Emotioneel en sociaal gezien kan een ram zich het vaak niet voorstellen hoe een ander zich voelt. Andermans problemen zijn niet hun problemen en daarom niet relevant. Vooral als de Ram zijn mening uit of zijn visie wil tonen kan de mening van de ander hem (of haar) weinig uitmaken. Dit Vurige teken heeft een snel opkomende woede die net zo snel verdwijnt...tenzij men olie op het vuur blijft gooien. Dan is de ram angstaanjagend en zal zijn weg banen door alles wat hem tegenhoudt


Algemeen:
Rammen zijn in alle aspecten van het leven geboren leiders. Zij zijn diegene die de spreekwoordelijke deur opentrappen en graag het tempo bepalen op bijvoorbeeld de werkvloer. Op het werk zijn ze erg concurrentie gericht en hebben dan vaak ook alleen respect voor diegene die hun bij kan houden. Banen in de techniek wereld of het leger dan ook perfect voor deze mensen omdat hun pionierschap gedrevenheid en doorzettingsvermogen hier op de proef wordt gesteld. De Ram houdt immers wel van een uitdaging. Zo ook in de liefde. Een Ram is erg impulsief en onstuimig en heeft last van het "liefde op het eerste gezicht" syndroom. Ze vinden de jacht op de prooi opwindender dan de relatie zelf. Hebben ze echter de partner van hun dromen gevonden hebben zullen ze er alles aandoen om hun prooi te vangen. Als zij hun enigszins egocentrische karakter trekken kunnen beheersen zijn ze de hartstochtelijkste en prikkelende minnaars en beschermende partners.

Polariteit: Positief
Modaliteit: Hoofdteken
Descendant: Weegschaal
Belangrijkste kenmerken: Energiek maar onbeheerst – energie, initiatief
Motto: Ik ben
Getal: 1
Dag: Dinsdag
Bloem: Rode Roos
Lichaamsdeel: het hoofd
Lievelingskleuren: Rood en wit


Teken verklaring
Je kunt je voorstellen dat de ram een niet zo'n angstaanjagend dier is. Het is immers en mannetjes schaap. Niet echt een bloeddorstig wezen dus. Daarom zullen veel zich niet letterlijk identificeren met het dier. Dit is natuurlijk ook niet de bedoeling van astrologie maar zoals je bij de positieve en negatieve kanten kan zien zijn er toch weldegelijk koppelingen met de eigenschappen van de persoon en het echte dier. Rammen zijn leiders en niet bang voor onbekende dingen. Ook zijn ze erg gevaarlijk als ze geprovoceerd en gesard worden. De Ram die zijn kudde beschermd en leid heeft deze eigenschappen ook.
Het sterrenbeeld ram aan de hemel lijkt meer op een vage driehoek dan een schaap. Toch gaven de oude Grieken dit sterrenbeeld naam Ram, om de eigenschappen die het heeft en als eerbetoon aan de Gouden Ram.


Mythologische verklaring
Hera had een vrouw gemaakt van wolken (sommige zeggen ook dat haar dochter was) die sprekend op haar leek om de Centaur Ixion te lokken en te vangen. Later dwong Hera de koning Athamus te trouwen met haar creatie genaamd Nephele. Dit huwelijk was van korte duur want Nephele was een saaie kopie van de majestueuze koningin van de hemel. Athamus verliet Nephele en trouwde vrijwel meteen met Ino. Ino was de pleegmoeder van Dionysus. De zoon van Zeus maar niet van Hera. Hera had het dus al niet zo op deze vrouw die het buitenechtelijke kind van haar man opvoedde en toen Nephele kwam klagen bij haar strafte de Godin van het huwelijk koning Athamus met krankzinnigheid. Hij wilde in zijn waanzin zijn zoon Phrixius en dochter Helles offeren maar de kinderen werden gered door en grote gouden ram gestuurd door Herakles. De Gouden Ram vloog met de kinderen door de lucht om hun in veiligheid te brengen. Helles haalde het helaas niet. Onderweg viel zij van de ram en belande in de zeestraat tussen de Middellandse Zee en de Zwarte Zee wat wij nu de Hellespont noemen. Eenmaal aangekomen werd de ram geofferd aan Zeus en zin gouden vacht (Gouden Vlies) werd aan de eik genageld in een heilig bos van Ares. Stank voor dank zou je denken maar Zeus beloonde hem door de Ram als sterrenbeeld aan de hemel te plaatsen.


Bekende Rammen
Diana Ross, Vincent van Gogh, Johann Sebastiaan Bach, Celine Dion, Adolf Hitler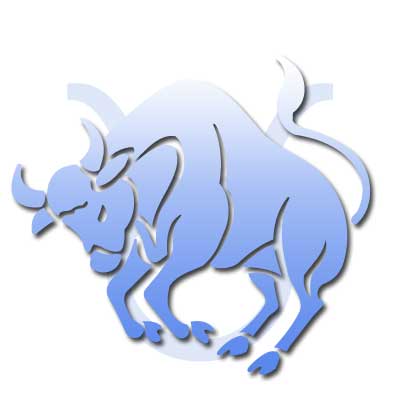 ---
______ Stier of Taurus: 21 april tot en met 20 mei
Positieve kenmerken:
Hardwerkend, charmant, geduldig, praktisch en ijverig, loyaal. De Stier is hét teken van stabiliteit en betrouwbaarheid. De Stier gebruikt zijn energie om concrete dingen op te bouwen. En bedrijf of huis wat het ook zij de Stier moet en zal het afkrijgen. Luchtkastelen bouwen doet een Stier niet aan. Je moet doen niet denken. Taurus is een vast aarde teken en staat daarom stevig met beide benen op de grond. Veiligheid stabiliteit en vooral realiteit zijn de lijfspreuken van de Stier. Hard werken aan een concreet gesteld doel is waar de Stier in uitblinkt. Geduldig nemen ze de tijd om hun opties aftewegen en gaan dan op hun doel af. Als zij eenmaal dit doel hebben gesteld is er weinig dat hun van deze koers kan laten afwijken. Vriendelijk romantisch en sensueel zijn perfecte partners en vrienden voor het leven. Dit lid van het Aardeteken zal hard werken om een mooi huis voor zijn of haar partner te bemachtigen vol mooie spullen en een overvloed aan eten en drinken.


Negatieve kenmerken:
Koppig, genotzuchtig, bezitterig, haatdragend en hebberig. De Stier doet zijn ding op zijn manier in zijn tempo. Voor de Stier zijn dit de perfecte omstandigheden. Anderen echter zullen gek worden van deze instelling en kunnen zich niet voorstellen hoe je alles zo je dooie akkertje kunt doen. Ongelofelijk koppig en materialistisch, gesteld op materiële zaken zijn alle aarde tekens maar de Stier is zo gefocust op zijn geld en spullen dat hij soms gierig en zelfingenomen kan worden. Door zijn koppigheid is het moeilijk om de Stier te dwingen om iets te doen wat hij niet wil. Blijf je aan hem duwen en trekken of maak je de fout hem in de hoek te drukken, ontploft hij en zal hij zich met al zijn kracht los rukken van zij beheerser of hem zelfs omverwalsen. Omdat de Stier zijn tijd neemt voor alles wat hij doet komt hij lui over. En soms is dat ook zo..waarom zou je je haasten. De standvastige Stier komt misschien niet als eerste aan bij zijn doel maar hij komt er zeker. Haastige spoed is zelden goed.


Algemeen:
Stieren zijn hard werkende individuen die er alles voor doen om zichzelf en hun familie alles te geven wat ze willen. Het kan wel even duren voordat het zover is maar dat geeft niets. Dit aarde teken heeft geduld als geen ander en neemt de tijd. Daarom zijn land en tuinbouw, architectuur en vormgeving ideale banen voor deze groep. Als de Stier een partner zoekt is bekijkt hij zijn potentiële partner van alle kanten en overdenkt hij iedere mogelijkheid voordat hij erop afgaat. Eenmaal gesetteld bied de stier een rijk leven vol geneugten zoals lekker eten en goede wijn. Ook seks want de stier is het meest sensuele lid van de dierenriem. Loyaal en toegewijd als hij is zal hij de relatie niet lichtzinnig zien en zal dan ook vasthouden aan relatie..zelfs als die over is.

De Stier is een levensgenieter en dat is vooral bij de wat oudere stieren te merken. Sporten en bewegen is meestal niet een van hun favoriete bezigheden. Alle luxes van het leven willen ze voelen maar geld over de balk smijten doet dit aardeteken niet. Beleggen of lange-termijn investeringen zijn meer zijn ding. Gokken is uit den boze!

Polariteit: Negatief
Modaliteit: Vast
Descendant: Schorpioen
Belangrijkste kenmerken: hardwerkend maar koppig – betrouwbaarheid, vasthoudend
Motto: Ik bouw
Getal: 6
Dag: Vrijdag
Bloem: Anjer
Lichaamsdeel: nek en hals
Lievelingskleuren: Groen en bruin


Teken verklaring
Als sterrenbeeld lijkt de Taurus aan de hemel net wichelroede met een fietsstuur. Het is niet bij dit sterrenbeeld niet moeilijk een stiervorm te herkennen. De eigenschappen die de mensen hebben van dit teken passen goed thuis in het karakter van het dier. De stier staat rustig in de wei zijn kudde en territorium tevreden te bekijken. Ook al lijkt de stier een agressief dier vooral te danken aan de Spaanse stierengevechten en straatfestivals maar de stier wordt alleen woest als hij geprovoceerd wordt net als de mensen die onder dit teken geboren zijn.


Mythologische verklaring
De oppergod Zeus heeft twee keer de gedaante van een stier aangenomen om aan een vrouw te geraken. Dit moest ook wel want zijn vrouw Hera de godin van het huwelijk hield hem als een havik in de gaten. Toen Zeus zijn ogen liet vallen op een van Hera's priesteressen Io genaamd veranderde hij haar in de prachtige witte koe zodat zij Hera niet op zou vallen. Toch had Hera het trucje door en eiste de koe op en liet haar bewaken door Argus en monster met honderden ogen. Zeus vroeg zijn zoon Hermes de koe te stelen door een slaaplied te spelen en hij smokkelde de koe uit haar gevangenis. Hera op haar beurt stuurde en horzel en de doodsbange Io sloeg op de vlucht. Na veel omzwervingen belande zij aan de oevers van de Nijl waar Zeus eindelijk met haar de liefde bedreef in de vorm van een Stier.

Dit beviel hem schijnbaar want later ontvoerde hij de prinses Europa. De prinses van Tyre speelde met haar vriendinnen aan het strand. Ze dwaalde af en zag een prachtige stier. Eerst was ze bang maar toen zij het dier rustig een krokus zag eten verzamelde zij haar moed en aaide het dier. Hij bleek zo rustig en zacht dat het haar veilig genoeg leek op zijn rug te klimmen. Op dat moment stormde de stier met de doodsbange prinses op zijn rug de zee in en zwom naar Kreta. Zeus bedreef daar met haar de liefde en ze kregen een zoon Minos. Het continent waar Europa belande na haar zeerit nam daarna haar naam aan.

Zeus zette één van zijn favoriete vermommingen aan de hemel uit dankbaarheid voor de Stier zijn diensten. Sommige zeggen zelfs dat Orion hem bejaagt in plaats van de haas omdat de stier een eervollere prooi is.


Bekende Stieren
Sigmund Freud, Barbra Streisand, Cher, Audrey Hepburn, Bono, Saddam Hussein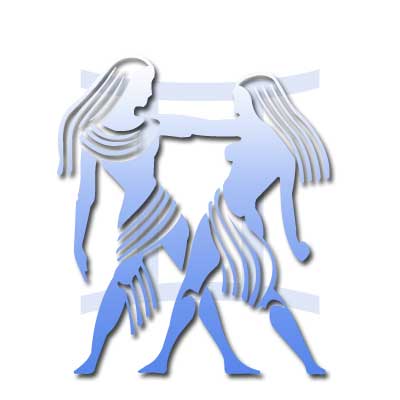 ---
______ Tweelingen of Gemini: 21 mei tot en met 21 juni
Positieve kenmerken:
Stimulerend, onderhoudend, gevat, veelzijdig, nieuwsgierig en inschikkelijk. De denker. De tweeling is opgewekt, gehaaid, slim en pienter en gebiologeerd door het leven en wat het biedt. De tweeling is een luchtteken dat afstompt als het geen prikkeling ontvangt. Zij moeten bezig zijn en zorgen daar dan ook zeker voor. Met zijn bruisende persoonlijkheid is het een echt sociaal teken en is rap van de tong, bijdehand en amusant. Een meester van de overtuiging en heeft diverse bezigheden en interesses. Het is niet raar te noemen dat de tweeling graag overal twee of meer van heeft. Twee banen, twee relaties, twee boeken naast de bank of meerdere projecten op het werk. Als het maar zoveel mogelijk prikkelingen en stimulansen zijn. Je voelt je levend als je bezig bent en als je niet leert leef je niet.


Negatieve kenmerken:
Rusteloos, bedrieglijk, onbetrouwbaar, nerveus, oppervlakkig. Komt de term gebakken lucht je bekent voor? De tweeling is erg enthousiast en kan uren praten over wat hij wil doen. Of beter gezegd wat hij wil gáán doen. Dit luchtteken kan je de oren van je hoofd kletsen en dat is vreselijk vermoeiend. Dit beweeglijke luchtteken vliegt alle kanten op en is dus ontzettend wispelturig en impulsief. Door dit jachtige bestand kan de tweeling erg prikkelbaar en gespannen raken en kan daarom maar kort en oppervlakkig emoties ervaren. Omdat de tweeling de meester is van de overtuiging kan hij zichzelf ervan overtuigen dat bepaalde dingen niet gebeurd zijn. Ze herschrijven de geschiedenis zodat ze later met de realiteit kunnen omgaan. Dat kan wel tussen alle spannende ervaringen door.


Algemeen:
Omdat Gemini zo sprankelend en extrovert is, is de media of journalistiek de perfecte carrière keuze voor deze mensen. Ook de informatiewereld en detailhandel is een goede uitlaatklep voor hun taalkundigheid en overtuigingskunsten. De liefde is voor de Tweeling al net zo'n spannend ding als alle andere dingen in het leven. Dit luchtteken flirt dat het een lieve lust is omdat zij nu eenmaal snel verveeld zijn. Je moet wel van heel goede huize komen wil je de Tweeling boeien. Eenmaal geboeid zijn de leden van dit teken stimulerende en verfrissende partners die je gegarandeerd blijven verrassen. Sparen is niet echt een kwaliteit die het beweeglijke teken beheerst. Zolang er geld genoeg is om met vrienden en geliefden leuke dingen te doen en favoriete hobby's gedaan kunnen worden is de Tweeling tevreden.

Polariteit: Positief
Modaliteit: Beweeglijk
Descendant: Boogschutter
Belangrijkste kenmerken: bijdehand maar oppervlakkig – veelzijdig, nieuwsgierig
Motto: Ik denk
Getal: 5
Dag: Woensdag
Bloem: Kamperfoelie
Lichaamsdeel: armen, schouders en longen
Lievelingskleuren: Geel


Teken verklaring
Het sterrenbeeld Gemini lijkt daadwerkelijk op twee menselijk figuren naast elkaar. Misschien was het daarom voor onze voorgangers duidelijk om dit sterrenbeeld zo te noemen omdat de mensen van dit teken veel weg hebben van een tweeling. Beter gezegd het lijkt alsof ze 2 mensen in een zijn zo veranderlijk als ze zijn. Het ene moment volledig toegewijd aan iets, het volgende totaal bevangen door iets anders. Belangstelling voor twee en keuzes maken voor twee. De strijd in dit luchtteken is soms geweldig omdat zij proberen aan allebei hun standpunten te voldoen. Het aardse genieten vleselijke lusten en de hemelse prikkelingen en intellectuele stimulansen.


Mythologische verklaring
Ook in dit verhaal heeft Zeus de regels van huwelijk weer aan zijn goddelijke laars gelapt want een van de tweelingen is Polydeuces. De andere is Castor zijn halfbroer.

Koning Tyndareus had vier kinderen. Castor en Clytaemnestra waren van hem maar Polydeuces (of Pollux) en Helena (later prinses van Troje) waren heimelijk door Zeus bij de koningin verwekt. Aangezien het geen schande was 2 godenkinderen op te voeden groeiden de vier kinderen samen op als een familie. Castor was en uitstekende paardentemmer en Pollux een geweldige vuistvechter. Zij verrichten veel heldendaden en haalden hun zus Helena terug uit Athene nadat Theseus haar had ontvoerd. Hij wil graag een dochter van Zeus als vrouw. Nadat zij hun zus hadden terug gehaald gingen zijzelf opzoek naar een bruid. Tijdens die zoektocht werd Helena ontvoerd door Paris van Troje. Het was schijnbaar lastig om aan een huwbare prinses te komen dus Castor en Pollux besloten de verloofden van hun neven Lynceus en Idas te schaken. Het gevecht wat daarop volgde werd Castor fataal en Pollux vroeg zijn vader Zeus of hij zijn onsterfelijkheid met zijn geliefde broer mocht delen. Dat werd toegestaan en het resultaat was dat zij samen de ene dag de sterfelijke dood ervaarden in de onderwereld en de andere dag samen onsterfelijk zijn op de hemelse berg Olympus. Zeus was zo ontroerd door het broederlijke offer dat hij ze daarom samen als twee sterren als de hemel plaatsen. Castor en Pollux zijn nu ieder een stralend hoofd in het sterrenbeeld Tweeling.


Bekende Tweelingen
Anne Frank, Koningin Victoria, Micheal J. Fox, Che Guevarra, Marquis de Sade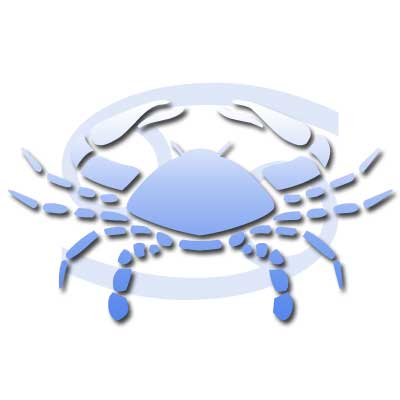 ---
______ Kreeft of Cancer: 22 juni tot en met 22 juli
Positieve kenmerken:
Huiselijk, beschermend, liefhebbend, begripvol, instinctief, zorgzaam, steunend. De Kreeft is een echte huismus. Hij houdt ervan anderen te verzorgen en het naar de zin te maken. Ze werken hard om hun huis zo gezellig en vertrouwd te maken voor anderen maar ook zeer zeker voor zichzelf. Ook houdt hij ervan om zichzelf te vertroetelen en te verwennen. De Kreeft is een waterteken en daarom erg gevoelig. Vol liefde zijn ze beschermend en houden onvoorwaardelijk van hun familie en vrienden. Zachtaardig sentimenteel en een tikkeltje melancholisch zijn het echte lieverds. Ter bescherming hebben ze een harde buitenkant waar ze zich in kunnen verstoppen gevormd en gehard door ervaringen uit het verleden en sterke scharen waarmee ze al hun vrienden en familie dichtbij kunnen houden.


Negatieve kenmerken:
Verlegen, humeurig, plakkerig, beklemmend, onverzoenlijk, zeer gevoelig. Defensief als ze zijn doen Kreeften er alles aan zichzelf zo veel mogelijk te beschermen tegen pijn. Door dit gedrag is het vaak onmogelijk met deze hoofdtekens van het water te praten omdat ze zichzelf zo hebben verscholen in hun schulp. Deze schichtigheid en gevoeligheid leidt vaak tot bezitterigheid. Als de Cancer merkt dat zijn vrienden of geliefde bij hem weg gaat zal hij zichzelf wanhopig vastklampen aan die persoon. Als zij eenmaal losgelaten hebben trekken zij zichzelf terug in hun schulp om de woelige emoties die in hun razen tot bedaren te brengen en pas daarna weer naar buiten te treden.


Algemeen:
Omdat Kreeften zorgzame en aanhankelijke types zijn vinden ze het heerlijk om lichamelijk contact met hun partner te hebben en kruipen dan ook vaak tegen hun partner aan. Ze zijn warme steunende en beschermende mensen die hun partner overladen met liefde. Ook op de werkvloer moeten zij deze liefde kunnen uitten. Werk in de geneeskunde of verpleging is hun roeping maar ook de functie van chef-kok of hotelwezen is voor hen weggelegd. Zolang ze maar de genoegdoening van de tevredenheid van een ander kunnen voelen. Deze vrijgevigheid wordt hoogstwaarschijnlijk soms ook misbruikt. Deze ervaringen en alle andere nare ervaringen uit het verleden is wat de kreeft hard maakt aan de buitenkant. Daarom kan dit gevoelige waterteken soms hard overkomen. Dit is alleen maar een bescherming, van binnen zit een zachte zorgzame persoon.

Polariteit: Negatief
Modaliteit: Hoofdteken
Descendant: Steenbok
Belangrijkste kenmerken: Intuïtief maar kribbig – intuïtie en sympathie
Motto: Ik voel
Getal: 2
Dag: Maandag
Bloem: Lelie
Lichaamsdeel: maag en borsten
Lievelingskleuren: Wit en zilver


Teken verklaring
Het sterrenbeeld Kreeft ziet eruit als een vierkant met aan iedere hoek een ster wat verder op. Een kruis met in het centrum een vierkant. Dit lijkt inderdaad op een kreeftenlichaam met de 2 scharen. De defensieve en vastklampende aard van de leden van dit waterteken vertonen dit gedrag ook. Misschien dat daardoor deze link gemaakt is.


Mythologische verklaring
Herakles is de zoon van de Oppergod Zeus en een sterfelijke vrouw. Herakles kon zijn volledige goddelijke status bereiken door twaalf schijnbaar onmogelijke taken te volbrengen. De tweede van deze twaalf taken was het doden van de Hydra. Dit monster had vele hoofden en de opmerkelijke eigenschap dat wanneer er een hoofd werd afgehakt er twee voor terug kwamen. Dit monster woonde in een moeras en haar metgezel was een gigantische kreeft die het leuk vond voorbijganger bij de enkels te grijpen. Toen Herakles koppen afhakte en zijn vriend Iolaus de wonden dichtschroeide met een smeulende boomstam schoot de Kreeft de Hydra te hulp en greep Herakles bij zijn benen. Na een kort gevecht doodde Herakles vervolgens de Kreeft. Hera had het spektakel aanschouwd hopend dat Herakles zou sterven aangezien hij een buitenechtelijk kind van haar man was. Omdat de Kreeft ook een poging had gedaan om Herakles te doden zette Hera zijn afbeelding tussen de sterren.


Bekende Kreeften
Meryl Streep, Tom Cruise, de Dalai Lama, Rembrandt van Rijn, Lady Di, Henry VIII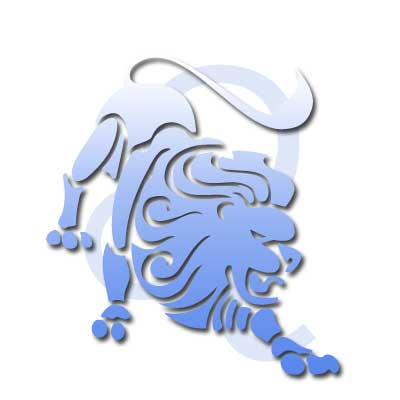 ---
______ Leeuw of Leo: 23 juli tot en met 22 augustus
Positieve kenmerken:
Dynamisch, charismatisch, warm, royaal, liefhebbend, zelfverzekerd, sterk en trots. De zon heerst over dit vurige teken en dat is te merken. De Leeuw is gul, loyaal vriendelijk en open. Tijdens feesten en partijen is hij de gangmaker. Stralend en vlammend van enthousiasme en feestvreugde. De Leeuw is een echt gezelschapsmens. Charismatisch, pittig en vastberaden. Zelfs in de moeilijkste omstandigheden maakt de Leeuw plezier en is misschien wel te trots om zich te laten onderdrukken door deprimerend situaties. De leden van dit teken hebben vaak een koninklijke waardigheid en is daarom een graag geziene gast en gewaardeerde gastheer. Hoogstwaarschijnlijk heeft dan ook iedereen wel een Leeuw is zijn vriendenkring.


Negatieve kenmerken:
Dramatisch, arrogant, neerbuigend, gevoelig voor vleierij en overheersend. Omdat de Leeuw graag in de spotlight staat en graag complimentjes krijgt is de Koning der dieren nogal vatbaar voor kritiek en zijn als de dood voor vernedering. Als hij het gevoel krijgt dat hij niet de erkenning krijgt die hij verdient of zelfs genegeerd wordt stort zijn wereld in. Daarom zal de Leeuw er alles aan te doen om zo goed mogelijk over te komen... misschien zelfs de waarheid verdraaien. Als dan de waarheid uitkomt druipt hij af met de staart tussen zijn benen. Het is moeilijk voor dit vuurteken om fouten toe tegen omdat hij een echte patser is (of zij een diva). De Leeuw is graag de ster in de show en het kan zijn dat hij iedereen om zich heen reduceert tot publiek. Maar daar kan de Leeuw niets aan doen. De zon is immers ook een ster.


Algemeen:
De aandachtzuchtige en soms wat narcistisch Leeuw komt volledig tot zijn recht in de amusement wereld mode of vormgeving. Hij is een geboren leider en een gewaardeerde collega op zijn werk en hij klimt dan ook snel de carrière ladder op. Ook in de liefde zijn ze genereus en hartstochtelijk. Deze sensuele mensen geven zich zelf met hart en ziel aan hun partner. Ze hebben echter wel constante bevestiging nodig en kunnen lijden aan een gekrenkt ego als zij op hun beurt niet bewonderd en gerespecteerd worden. Als de Leeuw iemand heeft gevonden die hem bewonderd en het gevoel geeft dat hij geweldig is zal hij of zij beloond worden met niet aflatende loyaliteit en eeuwige devotie.

Polariteit: Positief
Modaliteit: Vast
Descendant: Waterman
Belangrijkste kenmerken: extravert maar veeleisend – vertrouwen – zelf expressie
Motto: Ik zal
Getal: 1
Dag: Zondag
Bloem: Zonnebloem
Lichaamsdeel: hart en ruggegraat
Lievelingskleuren: Goud en Oranje


Teken verklaring
Tussen de sterren staat een teken dat inderdaad op een Leeuw lijkt. Maar het had ook een paard kunnen zijn of misschien zelfs een geit? Maar de karakter trekken die de leden van dit vuurteken vertonen hebben zeer veel weg van de koninklijke leeuw. Majestueus imponerend en een tikkeltje arrogant maar ook beschermend en trouw. En als je de Leeuw kwaad maakt zie je helemaal de gelijkenis met dit dier. Woest en vernietigend maar ook de tevreden en troste levensgenieter. De leeuw is het perfecte symbool voor dit vaste vuurteken.


Mythologische verklaring
De Leeuw was de eerste opdracht die Herakles moest doen om te bewijzen dat hij de onsterfelijkheid waardig was. Hem werd bevolen een verschrikkelijke leeuw te doden die in een grot bij Nemea leefde. Daarom droeg dit immense beest de naam Nemeische Leeuw. Toen Herakles bij de grot aankwam verstopte hij zich in de struiken en gooide vervolgens een steen voor een van de twee ingangen. De leeuw stormde naar buiten door de verstoring en Herakles legde een pijl aan en schoot met exacte precisie de pijl tussen de ogen van het dier. Maar de pijl ketste af op de huid en de Leeuw liep terug in zn slaapplaats alsof er niets was gebeurd. Herakles zag dit en wilde nu de Leeuw niet alleen doden voor zijn taak maar ook om zijn huid als harnas te dragen. Hij vroeg zijn vader Zeus om hulp en die stuurde Athene krijgsgodin van wijsheid naar Herakles en zij gaf hem goddelijke moed en inspiratie. Herakles gebruikte zijn geweldige kracht en rolde en grote rost voor een van de ingangen van de grot en liep de andere in dreef het dier in een hoek, sloeg hem op zijn kop met zijn knots en wurge vervolgens de Leeuw. Hera zette de Leeuw naast haar eigen sterrenbeeld (volgens sommigen de Maagd) aan de hemel omdat hij de eerste was die tijdens de goddelijke werken heeft geprobeerd de door haar zo gehate Herakles te doden.


Bekende Leeuwen
Bill Clinton, Monica Lewinsky, Madonna, Geri Halliwell, Arnold Schwarzenegger, Benito Mussolini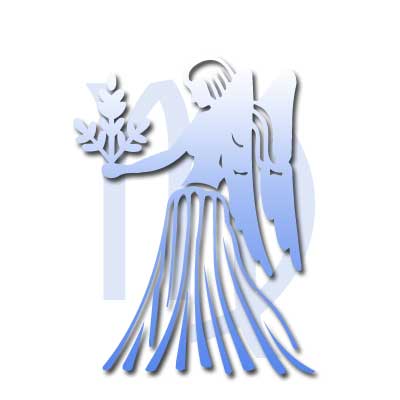 ---
______ Maagd of Virgo: 23 augustus tot en met 22 september
Positieve kenmerken:
Logisch, realistisch, praktisch, wijs, opmerkzaam, tactisch analytisch, netjes en trouw. De Maagd zit vol goede kwaliteiten waaronder een heldere geest, een bijzonder scherp analytisch vermogen, concentratievermogen, blinkt uit in talen en is daarbij ook nog eens bijzonder bescheiden. Het lijkt wel of de Maagd perfect is en daar streeft hij of zij dan ook zeker na. Dit beweeglijke aardeteken is een idealist en weet precies hoe alles zou moeten zijn en heeft een utopische visie van de wereld om haar heen. De Maagd zal dan ook een perfecte en geordende omgeving voor zichzelf creëren en deze orde handhaven met lijstjes en schema's. De enige vrouw in de zodiak is een entertainende gesprekspartner, hulpvaardig en discreet. Maar zij ziet zichzelf dan ook als iets wat geperfectioneerd kan worden. Zowel innerlijk als uiterlijk want ook de buitenkant wordt aangepast aan de droom. De meeste maagden zijn dan ook wonderlijke verschijningen omdat zij zoveel tijd en aandacht aan hun uiterlijk besteden. Het komt er op neer dat de Maagd perfectie en discipline in alles zoek (of zou willen zoeken). Laat wel duidelijk zijn dat hij/zij zich wel realiseert dat perfectie een illusie is een nooit bereikt zal worden.


Negatieve kenmerken:
Pietluttig, overdreven kritisch, controle freak vooral in het huishouden en droog. Omdat de Maagd bijna geobsedeerd is door perfectie, verlangt hij/zij dat ook van de andere mensen. Deze perfectie kan voor anderen erg onwaarschijnlijk zijn. Het beeld dat de gemiddelde mens heeft is het uiterlijk van een fotomodel, een huis waar het zo schoon is dat je er een operatie kan uitvoeren en een baan waarmee je bakken geld binnenhaalt. Dit hoeft niet per definitie te beteken dat de Maagdmens dit ook zo ziet. Zijn visie van de ideale wereld kan ook een huis vol verzamelde spullen zijn of een gezin van acht kinderen zolang dit aardeteken de teugels in handen heeft en zijn visie van perfectie kan uitdragen is het goed. Commentaar leveren op anderen, keiharde kritiek en oordelen zijn de keerzijde van de medaille van perfectie. Maar een rechter kan niet anders dan veroordelen.


Algemeen:
De leden van dit aardeteken zijn meesters van het dirigeren, regels opstellen en orde handhaving. Ze zijn bijzonder methodisch en beschikken over een groot organisatie talent. Een baan in de techniek en wetenschap of een functie waar zij veel statistieken of schema's kunnen maken. Kortom rust reinheid en regelmaat en zijn erg belangrijk voor dit aardeteken.

Polariteit: Negatief
Modaliteit: Beweeglijk
Descendant: Vissen
Belangrijkste kenmerken: analytisch maar vitterig – perfectionistisch en beschouwend
Motto: Ik analyseer
Getal: 5
Dag: Woensdag
Bloem: Anemoon
Lichaamsdeel: het zenuwstelsel
Lievelingskleuren: Blauw


Teken verklaring
De Maagd is misschien een beetje vergezocht. Als je de sterren probeert te verbinden kun je veel combinaties krijgen maar met een beetje fantasie is er een liggende figuur of een staande vrouw te herkennen. Je zou kunnen zeggen dat het streven naar perfectie dat de leden van dit teken vertonen terug te vinden in de ijdelheid van de gemiddelde vrouw. Verzorging van kapsel en kleed bijvoorbeeld. Dit wil niet zeggen dat Virgo alleen naar uiterlijke perfectie streeft maar het kan zich ook manifesteren in de werksfeer, sport, relaties, etc.


Mythologische verklaring
Er zijn verschillende godinnen die de afbeelding van de Maagd kunnen opeisen. Sommige zeggen dat het de godin Hera is. Hera is getrouwd met haar broer de oppergod Zeus en daardoor werd zij de koningin van de hemel. Het is logisch aan te nemen dat zij door haar status zichzelf geschikt ziet om de afbeelding van de mooie Maagd op te eisen. Ook staat de Leeuw aan haar zij die de tegen Herakles vocht. Toch is het onwaarschijnlijk dat zij het is omdat Hera kinderen heeft gekregen en daarom geen maagd is. Ook draagt de maagd een korenaar in haar hand en dat is geen symbool voor Hera. Voorstander van Hera beweren weer dat dit geen korenaar is maar de pauwenveer dat haar symbool is. De keuze is aan jou. Kandidaat nummer twee is de godin Persephone. Zij is de dochter van Demeter en Zeus en de godin van onschuld en reinheid. Zij werd later ontvoerd door de god van de onderwereld Hades en werd zijn koningin. De korenaar zou de vreugde van haar moeder de godin van de oogst kunnen symboliseren wanneer Persephone uit de onderwereld wordt vrijgelaten om bij haar moeder te zijn. Ten slotte de godin Astraea. Zij is de maagdelijke dochter van Zeus en Themis. Zij regeerde met haar gerechtigheid en wijsheid over de wereld. Uiteindelijk besloot ze terug te keren naar de hemel omdat ze zo walgde van de minachting voor de wet die vele mensen toonde. Naast haar staat de weegschaal aan de hemel die haar gerechtigheid symboliseert. De Pauwenveer van Hera of de Aar van Persephone is in dit geval een een zwaard. Astraea, Dike of Justitia (Romeins) word daarom over het algemeen beschouwd als de Maagd.


Bekende Maagden
Sean Connery, Stephen King, Sophia Loren, Micheal Jackson Ivan de Verschrikkelijke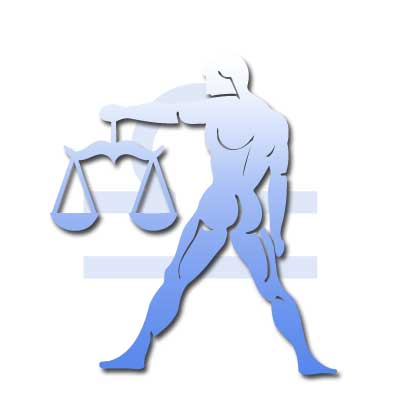 ---
______ Weegschaal of Libra: 23 september tot en met 22 oktober
Positieve kenmerken:
Elegant, artistiek, eerlijk, charmant, gezellig, intelligent, oog voor schoonheid tolerant. Onpartijdig, ruimdekkend, diplomatiek, en verfijnt. De weegschaal is een elegante en verfijnde geest. Waardeert kunst en goede muziek op welk gebied dan ook. Hij omringt zich dan ook graag met mooie dingen en mensen die hetzelfde denken zoals zij. Rust en stabiliteit is wat ze verlangen en dit luchtteken kan dan ook slecht tegen ruzie en geschreeuw. Beschaafd en hoffelijk stralen ze een soort eruditie uit. Ze maken het anderen graag naar de zin en hebben altijd wel iets interessants te melden. Beetje koetjes en kalfjes op een hoger niveau. Ook zal de weegschaal nooit een overhaaste beslissing nemen maar rustig afwegen. Doordacht en objectief maar door de luchtinvloeden erg charmant en welbespraakt.


Negatieve kenmerken:
Besluiteloos, koel, ijdel, geven snel op, laconiek, verspillend, zelfondermijnend. De Libra zoekt altijd naar balans in zijn leven. Door deze balans te bereiken moet hij veel nadenken en alle mogelijkheden afwegen voor hij een beslissing neemt. Hier is niets mis mee mits het met mate gedaan wordt. De Weegschaal kan zich letterlijk gek denken door te piekeren en te peinzen. Dit gedrag kan ook resulteren in het wisselen van standpunt en partij omdat dit luchtteken na iedere gebeurtenis of confrontatie alle informatie opnieuw doorneemt en uiteindelijk een nieuwe beslissing neemt. Dit kan voor anderen als wispelturig, afvallig of zelfs als verraad gezien worden. Maar de Weegschaal weet van de prins geen kwaad want hij zoekt immers alleen maar balans. Als hij op zijn gedrag gewezen word is de Weegschaal snel gekwetst en een ruzie is snel ontstaan. Na de ruzie denkt hij zich weer gek het resultaat is depressie en vermoeiing. De Weegschaal moet dus een beetje rustig en aandoen en letterlijk niet te veel nadenken.


Algemeen:
De Weegschaal is iemand die graag eenheid en vrede om zich heen heeft. Ruzie en irritaties worden door deze vredestichters opgelost. Als weegschalen de baas waren was er geen oorlog in de wereld want zij zijn de beste bemiddelaars omdat zij alle voors en tegens goed kunnen afwegen en de gulden middenweg kunnen vinden. Omdat ze zo goed een groep kunnen samen houden is een baan in groepsvorm het beste voor hen omdat ze in hun eentje waarschijnlijk ook moeite hebben om snelle beslissingen te maken. Ze houden van geld uitgeven want ze willen graag mooi en gestyled overkomen dus een beetje op het geld letten is een aanrader.

Polariteit: Positief
Modaliteit: Hoofdteken
Descendant: Ram
Belangrijkste kenmerken: verzoenend maar aarzelend - wereldwijs maar zelfdestructief
Motto: ik balanceer
Getal: 6
Dag: Vrijdag
Bloem: Roos
Lichaamsdeel: Nieren en huid
Lievelingskleuren: Blauw en pasteltinten


Teken verklaring
Het sterrenbeeld kan gezien worden als een driehoek met aan iedere basis hoek een hangende ster om het zo te noemen. De weegschaal is een oud instrument en heeft zijn vorm niet echt verloren tot aan de 20e eeuw. Dus om de groep mensen met de afwegend eigenschap aan dit symbool te koppelen is een logische keuze. Het enige levenloze symbool in de dierenriem werd ook vereerd als symbool van de goden van de gerechtigheid. Op de dag van de herfst equinox wanneer dag en nacht in evenwicht zijn werden dan ook veel mensen terechtgesteld. Het verlangen naar balans en gerechtigheid is terug te zien in de mensen die onder dit luchtteken geboren zijn.


Mythologische verklaring
Dit is de Weegschaal van de Godin van de gerechtigheid. Zij nam het instument mee na haar vlucht van de Aarde. Daarna zette de Weegschaal naast haar in de hemel. Voor het verhaal over de godin van gerechtigheid, zie de mythologische verklaring van de Maagd.


Bekende Weegschalen
Gwyneth Paltrow, Romy Schneider, Bruce Springsteen, John Lennon, Christopher Reeve, Lee Harvey Oswald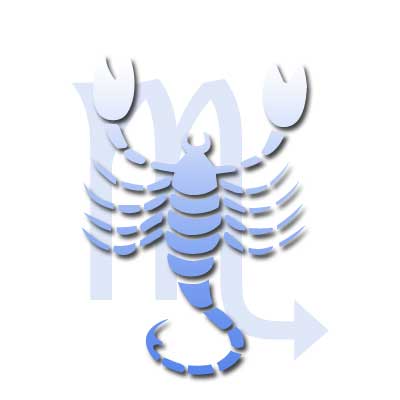 ---
______ Schorpioen of Scorpio: 23 oktober tot en met 21 november
Positieve kenmerken:
Krachtig, sexy, hartstochtelijk, sterk, scherpzinnig, intens, beschermend, steunend, doordringend, toegewijd en vastberaden. De schorpioen staat bekend als het meest mysterieus van de dierenriem. Ondoorgrondelijk, intens gewiekst en gedreven. De schorpioen ziet zichzelf graag als de leider (thuis werk relatie)en weten heel goed hoe ze hun leven willen indelen. Omdat ze zelf zo gefocust zijn en weten wat ze willen hebben ze een hekel aan hypocrisie oppervlakkigheid en vooral aan verraad. Dit vaste waterteken is ook erg sensueel en houdt van seks. Dit straalt de schorpioen dan ook uit. Daarom is hij zo onweerstaanbaar. Ook ongrijpbaar want de schorpioen geeft zichzelf nooit helemaal bloot. Zelfs niet aan de mensen die het dichtst bij hen staan. Sommige dingen zijn niet om te delen en daar heeft dit ijzige teken geen problemen mee. Omdat de schorpioen vaak slingert tussen hoogtepunten vol extase en wanhopige dieptepunten omdat ze nog steeds een waterteken zijn. Maar de schorpioen zit vol inzicht en begrijpt het leven en klimt uit de put. Als een feniks verrijst hij uit de as om het leven wederom met frisse moed in te stappen Maar de schorpioen blijft wel een beetje melodramatisch.


Negatieve kenmerken:
Bezitterig, supergevoelig, obsessief, jaloers, afgunstig, heimelijk, achterdochtig en meedogenloos. De schorpioen kan een verschrikkelijke vijand zijn. Obsessief jaloers haatdragend onvergeeflijk en vooral wraakzuchtig maakt dit een geduchte tegenstander. Maar de meeste schorpioen hebben dit onder controle ookal borrelt en kookt het van binnen. Koken is misschien niet de beste beschrijving. IJzig is misschien beter beschreven. Ze worden niet woest maar juist ijskoud en afstandelijk. De schorpioen sluit zich af en zinkt naar de bodem van zijn koude oceaan. Daar vecht dit waterteken met zijn woede en rijst naar boven. Meer gedreven dan ooit om zijn vijand de bewijzen dat hij beter is. Depressies zijn wel erg moeilijk voor dit waterteken. Watertekens zijn sowieso erg emotioneel maar voor de schorpioen is het extra moeilijk. Zij zijn de vaste van dit teken en hebben daarom het idee dat ze zich groot moeten houden. Wederom afgesloten kruipt hij weg en komt zijn grootse angsten onder ogen. Als de schorpioen gekwetst wordt in de liefde worden ze erg haatdragend naar de ex partner en zullen dat niet onder stoelen of banken steken.


Algemeen:
Zoals gezegd is de schorpioen mysterieus en geheimzinnig. Ze hebben een diep verankerde passies en zijn krachtige persoonlijkheden. Onweerstaanbaar en zwoel maar nooit helemaal te doorgronden zelfs niet door hun familie of vrienden. In de liefde zijn de schorpioenen hartstochtelijk en intens. Als de verliefdheid toeslaat geven zichzelf volledig maar verwachten dezelfde passie en toewijding terug. Leidinggevende in de relatie of op de werkvloer althans dat zouden ze graag willen. Dat komt omdat zij erg toegewijd zijn in wat ze doen en willen de anderen daar in meetrekken. Ze bezitten en geweldig concentratie vermogen en zouden daarom uitblinken in de psychoanalyse en ander wetenschappelijk onderzoek. Ook het mystieke en occulte ligt hun na aan het hart.

Polariteit: Negatief
Modaliteit: Vast
Descendant: Stier
Belangrijkste kenmerken: gedreven maar geobsedeerd
Motto: ik begeer
Getal: 8
Dag: Dinsdag
Bloem: Chrysant
Lichaamsdeel: Voortplantingsorganen
Lievelingskleuren: donkerrood en zwart


Teken verklaring
Als je de Schorpioen wilt vinden aan de hemel moet je zoeken naar een slangachtige vorm met aan het uiteinde dwars streep. Als je dit figuur omdraait zou je de scharen van de schorpioen kunnen herkennen in de dwars streep en de gifstekel in de slangenkop. De meesten denken bij de schorpioen ook meteen aan de stekel van het dier. En de meeste leden van dit waterteken kunnen meestal ook erg venijnig een opmerking plaatsen en zijn wreed en geniepig. Maar de schorpioen is niet alleen maar gemeen maar ook erg geheimzinnig. Meestal verstopt onder een steen of rots. Net zo is de menselijke schorpioen. Altijd op de hoede en zichzelf bijna nooit helemaal blootgevend. Nu is bekend geworden dat schorpioen lichtgevende vlekken op hun lijf hebben die alleen te zien zijn met ultraviolet licht en men denkt dat schorpioenen navigeren door de sterren te gebruiken. Deze verrassende en geheimzinnige eigenschappen passen bij de leden van dit teken. Ookal wisten de mensen vroeger niets van de UV vlekken schijnbaar was de schorpioen mystiek genoeg om dat dier aan het sterrenbeeld toe te kennen.


Mythologische verklaring
Een van de meest bekende sterrenbeelden Orion ook wel de Jager genoemd was de zoon van de god van de zee Poseidon. De zeegod gaf hem de gave om over water te lopen. Hij hield erg van jagen en met de gave van zijn vader liep hij van eiland naar eiland en joeg op allerlei dieren. Toen hij op Chios aankwam daagde de koning Oenopion hem uit alle dieren op zijn eiland te doden. Als hem dit lukte mocht Orion met de prinses trouwen. Toen Orion de helft van de dieren had uitgeroeid had de oergodin van de aarde Gaea er genoeg van en ze stuurde een reuzachtige schorpioen op hem af. Helaas slaagde het beest er niet in om Orion te verslaan en als dank voor zijn daad zette Gaea hem tussen de sterren.


Bekende Schorpioenen
Demi Moore, Marie Curie, Jodie Foster, Leonardo Dicaprio, Pablo Picasso, Hillary Rodham Clinton, Marie Antionette van Frankrijk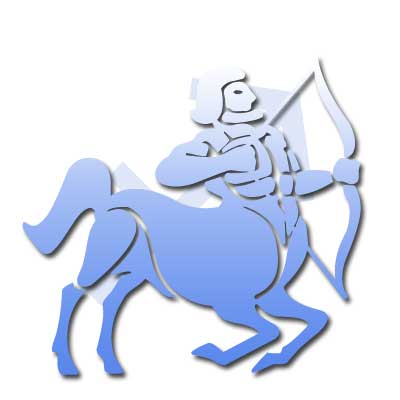 ---
______ Boogschutter of Sagittarius: 22 november tot en met 21 december
Positieve kenmerken:
Optimistisch vrolijk levenslustig en een onverbeterlijke enthousiast. Boogschutters leven in een wereld waarin alles mogelijk is. Het zijn sportieve moedige mensen die gedreven lijken door een soort vertrouwen in dat alles altijd goed komt. En meestal is dat ook zo. Als je positief in het leven staat trek je positiviteit aan. Ze trekken door het leven als een filosofische landloper. Ongebonden door materiële zaken. Deze levensvisie is bijna visionair te noemen in de oude astrologie werd de boogschutter als het teken van verheven wijsheid van de hogere geest gezien. De descendant tweelingen werd hierdoor bestempeld als de lagere geest. Nu lijkt de boogschutter wel te goed om waar te zijn maar de boogschutter heeft niet het gevoel beter te zijn dan anderen. Het paardenlichaam symboliseert de onstuimigheid en avontuurlijkheid van dit vuurteken en ook zijn innige verbintenis met de natuur en de lusten die het biedt. Ook de kracht die het paard heeft om ondanks alles door te gaan. Deze eigenschap maakt de boogschutter een veerkrachtig en weerbaar tegen de tegenslagen in het leven. Het menselijke bovenlichaam symboliseert de bijna filosofische zoektocht naar verhevenheid.


Negatieve kenmerken:
De boogschutter kan nogal bot uit de hoek komen. Niet per se om naar te doen maar de boogschutter zegt wat hij denkt. Liegen kan hij niet. Niet eens om best wil. Dit doen zijn omdat ze van nature willen benadrukken hoe zij de dingen zien. Hun visie uitdragen op anderen en daarom veranderd hun visie meestal in een preek. Deze " eerlijkheid " komt daarom over als ongelooflijk bot en ongevoelig. Omdat dit beweeglijke vuurteken zo ongebonden en avontuurlijk is is hij daarom ook niet het meest trouwe lid van de dierenriem. Ze hebben een idealistische visie van de liefde en zullen daarom makkelijk van partner verwisselen als zij iemand tegenkomen die net zo avontuurlijk en onstuimig is zij. De prins om het witte paard of de prinses in de toren dat is wat zij zoeken en met minder nemen ze geen genoegen. Ze moeten meer met hun hart denken en minder hun lusten de boventoon laten voeren.


Algemeen:
De Boogschutter is een flierefluiter en gaat vrolijk door het leven. Dat vertaald zich in alles. Serieuze banen achter een bureautje is niets voor hun. Op een school komen ze goed tot recht. Enthousiast en gedreven als ze zijn, zijn het perfecte leraren die aanstekelijk werken. Ookal zijn ze een beetje wild doeltreffend zijn ze zeker. Ze weten hun brandende passie te sturen en zo hun doel te bereiken. Ook in de liefde zijn ze onstuimig. Dit is natuurlijk geweldig in het begin van de relatie maar deze onstuimigheid kan later leiden tot ontrouw maar als dit vuurteken zijn passies kan beteugelen is hij of zij de perfecte partner. De Boogschutter heerst over heupen en dijen en heeft daarom wel een beetje de aanleg om zwaar te worden vooral rond de middelbare leeftijd. Aangezien de Sagittarius diep verbonden is met de natuur is een sport die in het bos te doen is helemaal gepast voor hem. Zoals wandelen fietsen en helemaal toepasselijk, paardrijden.

Polariteit: Positief
Modaliteit: Beweeglijk
Descendant: Tweelingen
Belangrijkste kenmerken: avontuurlijk maar arrogant
Motto: ik zie
Getal: 9
Dag: Donderdag
Bloem: Narcis
Lichaamsdeel: heupen en dijen
Lievelingskleuren: paars en blauw


Teken verklaring
Sagittarius bestaat uit veel sterren maar toch is de boog duidelijk te herkennen aan de westkant. Het paardenlichaam moet je erbij verzinnen. De Boogschutter is een centaur en omdat centauren half paard half mens zijn zijn ze het perfecte symbool voor de leden van dit teken. Wild en enthousiast maar toch intelligent en sociaal net als dit mythologische wezen. De centaurs werden door de oude Grieken echter gezien als barbaarse wezens en de leden van dit vuurteken kunnen soms net zo "barbaars" zijn. Soms ongelooflijk bot en onbeschoft maar dit komt omdat de Boogschutter geen huichelaar is. Hij zegt wat en denkt en misschien is dat wel beschaafder dan een leugen om bestwil.


Mythologische verklaring
Dit sterrenbeeld symboliseert de centaur Chiron. Een centaur is een wezen dat het bovenlichaam van een mens en een onderlijf van een paard. De eerste centaur was de zoon van Ixion en Nephele (zie??) deze wezens symboliseerden voor de Grieken de wellustige kant van de mens. Barbaars en alles wat niet Grieks was. De centaur Chiron was echter een uitzondering. Hij was de zoon van de god van de tijd Cronus en de Oceanide (oceaan nimf) Philyra. Cronus wist dat zijn vrouw Rhea hem goed in de gaten hield en om haar te slim af te zijn veranderde Cronus zichzelf in een hengst en bedreef zo de liefde met Philyra. Maar Rhea betrapte hen en Philyra vluchtte naar de bergen. Daar baarde zij het vreemde kind dat gezegend was met een goddelijke geest. Hoogst intilligent en wijs was hij en hij onderwees dan ook vele jonge grieken op de berg Pelion onderwie Achilles en Jason. Als dank voor zijn wijsheid werd hij vereeuwigd in het sterrenbeeld boogschutter.


Bekende Boogschutters
Jim Morrison, Winston Churchill, Ludwig von Beethoven, Brad Pitt, Steven Spielberg, Stalin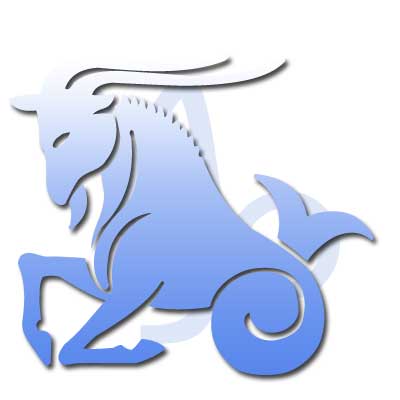 ---
______ Steenbok of Capricorn: 22 december tot en met 19 januari
Positieve kenmerken:
Praktisch, ijverig, betrouwbaar, voorzichtig, loyaal, ambitieus, vastbesloten, gereserveerd, beheerst, eerlijk, reputatie bewust.
De Steenbok is het meest nuchtere en serieuze lid van de Dierenriem. Hij houdt niet van toestanden en poespas. Dit aardeteken heeft zijn doel voor ogen zal het zeker bereiken net als de andere aardetekens. De Maagd veranderd en past aan totdat ze haar doel bereikt. De Stier beukt overal doorheen maar de Steenbok bedenkt een strategie om te top te bereiken. Hindernissen onderweg worden makkelijk overwonnen en daardoor voelt hij zich goed. Een goed zelfbeeld is het belangrijkste voor hem en hij houdt van het goede leven. Gelukkig heb je de spaarzame kwaliteiten van de aardetekens dus je kan je het goede leven ook goed veroorloven.


Negatieve kenmerken:
Afstandelijk, sober, eenzelvig, geobsedeerd, conventioneel, ouderwets, bot.
De Steenbok leeft op lijstjes. Werkt hard en net zolang als het moet. zijn status en zijn bankrekening zijn erg belangrijk voor hem. Hij heeft veel moeite gedaan voor zijn geld en zal het daarom niet vergokken of verkwisten of uitgeven zonder een goede reden. Krenterig dus, en over zijn emoties praten doet hij al helemaal niet, angstig en ingehouden houdt hij zich stil en gaat liever werken. Voor hun familie, vrienden of partners is dit een ramp want de steenbok lijkt onbereikbaar op zijn stille bergtop.


Algemeen:
Over het algemeen is de Steenbok een echte voorziener. Zeer planmatig en doelgericht gaat hij te werk en vind het niet erg over uren te maken. Het werk moet gedaan en goed afgeleverd worden. Hierbij vergeet hij zichzelf wel eens en bij Steenbokken is overwerktheid en stress een veel voorkomend probleem. Maar dit harde werken is nodig om veel geld te verdienen. Aarde tekens houden van geld en de Steenbok wil een comfortabel huis met alle luxes voor hem en de zijnen. Omdat hij zo opgaat in zijn plicht vergeet hij soms de emotionele en spirituele behoeften van zijn omgeving en kan daarom misschien stug en gevoelloos over komen maar van binnen zit echter een zacht en teder hart verstopt achter een humeurige voorkant. Als de Steenbok zijn doelen bereikt heeft en zich tevreden voelt is hij een stabiele liefhebbende factor in ieders leven.

Polariteit: Negatief
Modaliteit: Hoofdteken
Descendant: Kreeft
Belangrijkste kenmerken: trefzeker maar onbuigzaam
Motto: ik gebruik
Getal: 7
Dag: Zaterdag
Bloem: Anjer
Lichaamsdeel: botten en tanden
Lievelingskleuren: donkergroen en donkerbruin


Teken verklaring
Het sterrenbeeld Capricornus is een teken dat uit veel sterren bestaat en moet met enige fantasie met lijnen verbonden worden om er een vorm in te krijgen. De algemene vorm lijkt meer op n giraffe of n dinosaurus maar men zag er een geit of beter gezegd een bok in. De steenbok leeft in de borgen en weet via de steilste kliffen de top van de berg bereiken. Deze alles overkomende eigenschap bezitten de mensen die onder dit teken geboren zijn ook en zo is waarschijnlijk de link gemaakt.


Mythologische verklaring
Zeus de Griekse oppergod hield er vreemde partners op na. Hij kreeg een zoon met Aex een geit. Het was een heel bijzondere geit want na haar dood gebruikte Zeus haar huid om zijn schild te bespannen. Deze zoon heette Aegipan en was een halve bok en een halve geit. Toen Zeus vocht met het verschrikkelijke monster Typhon verloor hij zijn pezen. Zeus stuurde zijn zonen Hermes en Aegipan erop uit om ze terug te vinden. Toen ze de pezen vonden werden ze achtervolgd door Typhon helemaal tot in Egypte. Om aan hem te ontkomen vermomden zij zichzelf en Aegipan deed dit door zichzelf een vissenstaart te geven en in te zee te springen. Zo ontsnapte hij en leverde de pezen bij Zeus af. Uit dankbaarheid werd Aegipan met zijn Bok bovenlijf en vis onderlijf tussen de sterren gezet.


Bekende Steenbokken
Jezus van Nazareth, David Bowie, Edgar Alllen Poe, Henry Matisse, Richard Nixon, Sun Myung Moon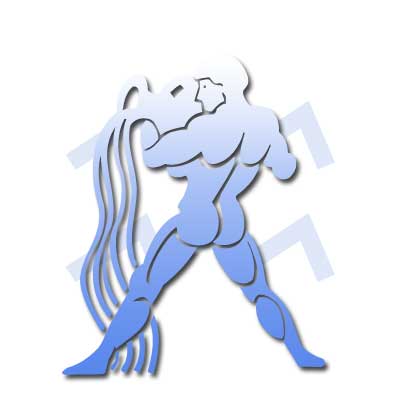 ---
______ Waterman of Aquarius: 20 januari tot en met 19 februari
Positieve kenmerken:
Onzelfzuchtig, democratisch, humanitair, excentriek, opstandig, onafhankelijk, oprecht, inventief, intelligent, vindingrijk en kwiek.
De Waterman staat midden in het leven en een allemansvriend. Dit luchtteken maakt geen onderscheid tussen ras, geloof en leeftijd en maakt vrienden in al deze groepen. Ook staat hij midden in het leven, is op de hoogte van de mode en stijl en is een echt symbool van zijn generatie. Ze zijn geboren excentriekelingen die niet van tradities houden. Dat wil zeggen niet van de restricties die tradities met zich meebrengen. De Waterman is een vrije geest die alles op zijn eigen manier doet en dat kan door sommigen als vreemd ervaren worden. Gelukkig trekt de Waterman hier niets van aan het anders zijn zit hem in het bloed.


Negatieve kenmerken:
Omdat de Waterman zo vrij en onconventioneel is kan het gebeuren dat dit omslaat in excentriciteit, egoisme, nutteloze opstandigheid en een afwijkend uiterlijk. Ook worden Watermannen vaak als onecht beschouwd omdat hun betrokkenheid met anderen soms als snobistisch en bemoeizuchtig wordt beschouwd. Hun idealen en enthousiast vertelde verhalen komen vaak niet uit. Niet om luiheid maar omdat de Waterman zulke hoge verwachtingen heeft van anderen en zichzelf. De Waterman kan vaak teleurgesteld zijn. Gelukkig is de Waterman het vaste luchtteken dus kan zich daarom het beste terug in de realiteit stappen en zichzelf zo veel pijn besparen.


Algemeen:
Zoals gezegd zijn Watermannen vrije geesten en zoeken altijd andere en innoverende oplossing en mogelijkheden bij dingen. Daarom komt dit luchtteken goed tot zijn recht in de experimentele sector. Ook televisie en radio is een goede uitlaatklep voor hun omdat zij zo hun eigen visie en soms hun excentriciteit kunnen uitdragen op de wereld. Zo moet je Watermannen eigenlijk zien. Boodschappers en sociale hervormers die altijd buiten het hokje denken.
Emoties is voor de Waterman wel een beetje een beangstigend terrein. Ze hebben de neiging hun gevoelens teveel te overdenken en intellectualiseren waardoor ze koel en afstandelijk over komen. Het tegengestelde is vaak waar want de Waterman bezit een wijs hart en geven wel overwogen advies en ze hebben een hart van goud.

Polariteit: Positief
Modaliteit: Vast
Descendant: Leeuw
Belangrijkste kenmerken: vrijdenkend maar opstandig, vernieuwend en vreemd
Motto: ik weet
Getal: 6
Dag: Zaterdag
Bloem: Sneeuwklokje
Lichaamsdeel: Enkels en bloedsomloop
Lievelingskleuren: Staalblauw


Teken verklaring
De Aquarius is een van de vroegst erkende sterrenbeelden. Men herkende de vorm van een menselijke figuur die een vat leeg stort. Vroeger dacht men dat de Waterman het water dat de Grote Vloed veroorzaakte had uitgestort over de Aarde. (Griekse versie van de Zondvloed)
De mensen die onder dit vaste luchtteken zijn geboren bezitten ook een vat. Een vat vol idealen en vernieuwende ideeën die ze uitstorten over de mensheid. Misschien ook het ontraditionele gedrag kan geleid hebben tot de link tussen de groep en het symbool. De uitleg van het ontraditionele gedrag volgt hieronder.


Mythologische verklaring
De heerser van Troje, koning Tros genaamd had een knappe zoon die Ganymedes heette. Ganymedes was een prins maar toch hield hij ervan om met zijn kudde schapen de bergen in te gaan. De oppergod Zeus zag de jongeman in het gras liggen en was opslag verliefd. Zeus moest een manier verzinnen om de jongen te ontvoeren en veranderde zichzelf in een adelaar (het sterrenbeeld Aquila) en pakte de jongen bij de schouders met zijn klauwen en vloog naar de Olympus. Daar kreeg de jongen de taak om Zeus zijn goddelijke wijn ook wel nectar in te schenken.
Hierdoor kreeg Ganymedes goddelijke status en was nu samen met Hebe de godin van de jeugd Hera's wijnschenkster verantwoordelijk voor de drankvoorziening op de berg.


Bekende Waterman
Ronald Reagan, James Dean, Wolfgang Amadeus Mozart, Charles Darwin, Anna Blaman, Kim Jong Il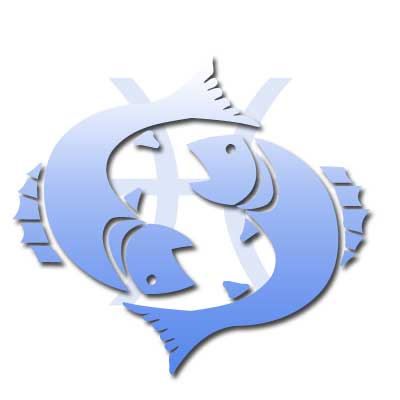 ---
______ Vissen of Pisces: 20 februari tot en met 20 maart
Positieve kenmerken:
Gevoelig, intuitief, vriendelijk, creatief, artistiek, meelevend, dromerig, romantisch, sensueel, teder en spiritueel.
Vissen worden door hun gevoelens beheerst dit houdt in dat ze hun emoties volgen en instictief hun weg door het leven vinden in plaats van door dingen logisch en rationeel te beredeneren. Ook heeft hij een geweldige fantasie. Deze misschien wat zweverige eigenschappen zorgen er echter voor dat de leden van dit waterteken creatieve en empatische mensen zijn. De leden van dit waterteken delen graag lief en leed met de medemens. Hij kan ook niet anders want de vissen lijkt een soort antenne te hebben voor de gemoedstoestand van mensen om zich heen. Hij weet precies wat er in een ander zijn hoofd omgaat en is daarom een aardige en sympathieke metgezel. De Vissen komt soms met opmerkelijke oplossingen en ideeen. Omdat zij niet toegeven aan de grenzen van de realiteit kunnen zij dogma's en opvattingen verbreken en zo verandering teweeg brengen. Als de Vissen kon nam hij iedere wees in huis en gaf hij alle zwerfkatten eten. Liefde en geluk voor iedereen is wat zij willen.


Negatieve kenmerken:
Beinvloedbaar, weekhartig, passief, vaag, irrationeel, snel ongelukkig, laf en ontwijkt confrontaties.
De Vissen is het meest gevoelige teken van de Dierenriem en is daarom snel gekrenkt of beledigd. Er is eigenlijk niet veel nodig om de Vissen te kwetsen, zij hebben zulke lange tenen dat iedere opmerking fataal kan zijn. Als er een crisis is reageert de vis vaak door zich erbij neer te leggen, hij laat zich meevoeren met de stroom en ziet wel waar hij uitkomt. Om later de martelaar uit te hangen en te klagen over wat hem overkomen is. Wanneer blijkt dat dromen niet werkelijk worden is hij compleet neer geslagen. Vluchtend in apathie, zelfmedelijden en escapisme. Zelf vernietigend gedrag want de enige die uit de diepte omhoog kan zwemmen is de Vis zelf. Als de Vis op het slechte pad is kan hij zijn empatische vermogen prima gebruiken om mensen te manipuleren of mensen diep te kwetsen. Schuldgevoel is vrijwel meteen de volgende emotie die dan gevoeld word want dit waterteken kan niet tegen de gekwetste blik van een ander.


Algemeen:
Omdat de Vissen zo fantasierijk en creatief is komt hij volledig tot zijn recht in de muziek, kunst of literatuur wereld en hun geweldige empathische vermogen komt ook goed van pas is de psychologie en therapeutische sector. Ook de paranormale wereld is voor de Vis geen onbekent terrein. Geweldig intuitief of ze het door hebben of niet en vaak aanleg voor het paranormale. Dit waterteken kan slecht tegen alleen zijn en zoekt daarom de ideale liefde. Daarom is hij snel voor de gek te houden en hun hart is snel gebroken. Als ze de perfecte partner vinden laten zij hun partner baden in een zee van liefde. Met hun financieen moeten ze ook oppassen omdat ze goedgelovig zijn maar door hun creativiteit komen snel aan nieuw geld.

Polariteit: Negatief
Modaliteit: Beweeglijk
Descendant: Maagd
Belangrijkste kenmerken: gevoelig maar vlucht uit de werkelijkheid. Intuitief maar zelfmedelijdend.
Motto: Ik geloof
Getal: 3
Dag: Donderdag
Bloem: Sering
Lichaamsdeel: Voeten en afweersysteem
Lievelingskleuren: Zeegroen


Teken verklaring
Het sterrenbeeld Vissen lijkt aan de hemel op een V met aan het uiteinde een bolletje. Twee vissen die van elkaar wegzwemmen zegt men. Of juist dansen met elkaar? En zo kan je de leden van het beweeglijke water teken ook zien. De ene Vis symboliseerd rationaliteit en de andere fantasie. Ze zijn met elkaar verbonden en kunnen als ze samen werken en perfect team vormen en zich door de zee van het leven voort bewegen. Zijn ze echter niet in harmonie dan levert het een intense tweestrijd. Misschien is door de dualiteit die in het teken voorkomt en in de mensen onder dit teken de reden van de verbintenis.


Mythologische verklaring
Er heerste een grote strijd tussen de Olympische goden en de Titanen. Zeus en zijn metgezellen versloegen echter de Titanen maar dat liet de Titanen moeder Gaea het niet bij zitten. Zij baarde en gigantisch monster typhoon geheten. Hij viel Zeus aan en de goden sloegen op de vlucht. Zeus raakte gewond (zie mythologische verklaring Steenbok) en Typhoon verwoestte het land op zoek naar de gevluchte goden. Aan de oever van de Eufraat vond Typhoon de godin van de liefde en schoonheid Afrodithe en haar zoon Eros god van romantiek en lust. Ze schrokken hevig en veranderden zichzelf in twee vissen en bonden zich aan elkaar vast met een lint zodat ze niet zouden verdwalen in het donkere water en zwommen weg. Toen Zeus dit verhaal na de dood van Typhoon hoorde zette hij de twee Vissen aan de hemel. De reden waarom wordt over getwist. Sommige zeggen omdat zeus hun gewiekstheid waardeerde. Andere zeggen om voor eeuwig te laten zien dat Afrodithe en haar zoon lafaards waren. Wij gaan uit van de eerste.


Bekende Vissen
Bach, Chopin, Elizabeth Taylor, Albert Einstein, Glenn Close, Michealangelo, Sidney Poitier, Osama Bin Laden


Copyright © 2001 - 2023 Book of Shadows - Alle rechten voorbehouden