Book of Shadows
[ Wednesday 27 September 2023 - bijna volle maan - Log in/registreer - Zoeken ]
Home
Nieuws
Gezondheid
Bewustwording
Voeding
Beweging
Pilates
Tai Chi
Yoga
Introductie
Geschiedenis
Stromingen
Yoga van Pranayama
Yoga van Asana
Yoga van Dhyana
Literatuur
Spiritualiteit
Alternatief
Engelen
Introductie
Functies
Literatuur
Gidsen
Introductie
Contact
Oefeningen
Literatuur
Intuitie
Introductie
Helderweten
Helderzien
Helderhoren
Heldervoelen
Helderproeven
Helderruiken
Oefeningen
Literatuur
Kleuren
Re´ncarnatie
Wierook
Introductie
Soorten
Houders
Literatuur
Divinatie
Astrologie
Introductie
Geschiedenis
De Dierenriem
De Drie Pilaren
Literatuur
Numerologie
Pendelen
Introductie
Waarmee
Oefeningen
Literatuur
Runen
Introductie
Runentekens
Literatuur
Tarot
Introductie
Functie
Geschiedenis
Kaarten
Legpatronen
Decks
Oefeningen
Literatuur
Healing
Aura
Introductie
Lagen
Oefeningen
Literatuur
Chakra
Introductie
Kleuren
Oefeningen
Literatuur
Edelstenen
Energie
Reiki
Introductie
Geschiedenis
Grandmasters
Stromingen
Inwijdingen
Graden
Behandeling
Literatuur
Paganisme
Dru´den
Hekserij
Magie
Paganisme
Wicca
Paranormaal
Entiteiten
Ouijabord
Introductie
Borden
Glaasje draaien
Literatuur
Telekinese
Telepathie
Introductie
Documentatie
Oefeningen
Literatuur
Praktijk
Achtergrond
Dienstenaanbod
Tarieven
Reserveren
Contact
Community
Agenda
Columns
Chat
Polls
Forum
Online divinatie
Tarot
Webshop
Contact
Engelen
______ Intro
Engelen, verheven wezens, kunnen ons bij staan in ons dagelijks leven. Voor inspiratie, moed en genezing zijn er verschillende engelen. Ieder van een ander niveau, elk met een andere functie. Hier vind je meer over hoe engelen te werk gaan, in welke structuren ze leven en hoe je ze kunt aanroepen.


______ HiŰrarchie
Een engel is een verheven energie, die dichter bij de bron zelf staat, dan wij mensen en onze gidsen. Net als een gids is een engel een energie, maar een engel is nooit mens geweest. Het contact tussen mens en engel, is dus ook niet hetzelfde als dat tussen een mens en een gids. Er zijn in feite ook maar twee soorten gidsen, namelijk hoofdgidsen en hulpgidsen. Een hoofdgids is heel je leven bij je, een hulpgids is er voor een bepaalde taak. In de wereld van de engelen heeft iedere engel een aparte taak. Ze leven in drie verschillende werelden: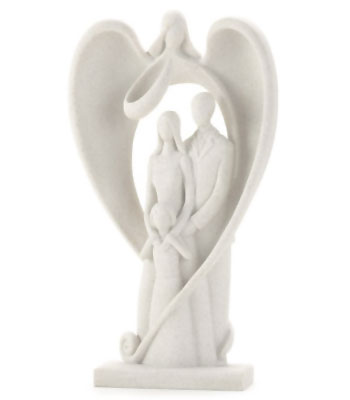 De Hemel Van Het Paradijs
De Tronen
De Cherubijnen
De Serafijnen
De Hemel Der Schepping
De Heerschappijen
De Krachten
De Machten
De Hemel Der Formatie
Vorsten
Beschermengelen
Aartsengelen
______ De Hemel Der Formatie
Deze hemel is de eerste van de drie hemelniveaus. De Hemel Der Formatie staat het dichts bij de menselijke wereld en volgt op dat van de gidsen. De engelen van dit rijk helpen ons op persoonlijk niveau. Zij brengen orde en geluk en helpen ons beseffen dat het goddelijke in alles en iedereen, ook onszelf, aanwezig is. Zij voeden onze ziel de liefde die het nodig heeft en biedt ons bescherming op momenten dat wij daar behoefte aan hebben.


______ De Hemel Der Schepping
Op het tweede niveau van de rijken des engelen, kunnen we te rade gaan voor advies en hulp omtrent relaties. De Machten zijn voor specifieke vrede, harmonie en sereniteit. De Krachten leren ons de heiligheid van geloof en vrijheidsliefde. De Heerschappijen geven en leren ons wat genade is. De engelen van De Hemel Der Schepping proberen ons liefde te laten voelen, en onze zware relaties te verlichten.


______ De Hemel Van Het Paradijs
Het derde en laatste niveau, is het niveau dat het dichtst bij de bron van al het spirituele leven staat. Daar waar het eerste niveau vrede leerde te hebben met onszelf, het tweede niveau met elkaar, leert het laatste rijk om ÚÚn te zijn. Dit is de scheppende kracht van spiritualiteit, van het hogere, van de Bron.


______ Verschillen
Deze indeling is gelijk aan die van het Orakel van de Engelen (gemaakt door Ambika Wauters, uitgegeven door Altamira-Becht). Niet iedereen is het over deze indeling met elkaar eens. Sommigen gooien de boel hier en daar wat door elkaar, laten wat soorten weg en voegen weer anderen toe. Of je het met deze formatie eens bent, moet je geheel zelf bepalen. Dit kun je doen aan de hand van een studie, en natuurlijk praktijk ervaring. Voor zij die Christelijk zijn, kunnen de Bijbel raadplegen. Daar wordt regelmatig over engelen gesproken. Over de Bijbel gesproken, wat nou als je niet in God gelooft?


______ God
Om in engelen te geloven, hoef je niet in God of de Bijbel te geloven. Engelen zijn onafhankelijke energieŰn, die hun eigen taak hebben. Velen zien ze als onderdeel van de bron, maar er zijn ook mensen die met engelen werken, zonder dat ze een ultieme hogere macht erkennen. Dus ook al geloof je niet in, God, Allah, JHWH, een bron van al het spirituele leven, etc. daarom kun je nog wel in engelen geloven, met ze samen werken en van hun liefde en kracht genieten.


______ Hulp
Engelen zijn er dus om ons bij te staan in tijden dat het minder goed met ons gaat. In de meeste gevallen zullen engelen spontaan hun taak verrichten, bijvoorbeeld door een ongeneeslijk zieke, zijn ziekte weg te nemen. Dit gebeurt meestal (voor ons) onbewust.

Een engel is, heel logisch eigenlijk, echter geen wezen dat menselijk met een mens omgaat. Een engel zal niet "hallo" zeggen, zich voorstellen en vertellen wat hij komt doen. Een engel komt en gaat, vaak in een fractie van een seconde. Een engel zal zich daarom normaal niet anders voor doen dan hij is - zoals een gids dat bijvoorbeeld wel doet. Een gids laat zich vaak zien in de vorm van een man of een vrouw, in plaats van zijn oorspronkelijke staat, te weten een energiebol. - Engelen verschijnen dus simpelweg als energie.

Als wij behoefte hebben aan hulp, maar een engel niet uit zichzelf te hulp komt, dan kunnen wij de engelen ook zelf om hulp vragen. Via engelenkaarten, het orakel van de engelen, door gebed en aanroeping kunnen we engelen vragen om ons bij te staan. Engelen kunnen ook gebruikt worden om in magie aan te roepen en om energie te vragen.


______ Contact
Het contact met engelen verloopt dus in de meeste gevallen onbewust. Soms kan het toch voorkomen dat je een engel ziet of ervaart. Een engel zal echter nooit een ingewikkelde conversatie met je aangaan. Het zijn namelijk een beetje afstandelijk wezens, die liever vertoeven in gezelschap van andere engelen, dan hier op aarde. Niet dat ze ons niet mogen, maar waarschijnlijk door ons (voor hen) primitieve spirituele begrip.


______ Verandering
Toch schijnen er in de werelden van de engelen ook veranderingen plaats te vinden. Er zijn engelen die contact zoeken met mensen, om zo hun woord te verspreiden. Hun duidelijk te maken wat engelen nu eigenlijk zijn en nieuwe ontwikkelingen mede te delen. Zo schijnt Aartsengelen MichaŰl gesproken te hebben dat sommige engelen nu de mogelijkheid krijgen om te incarneren, alvorens een engel te worden. Totdat MichaŰl zelf op bezoek komt bij Book of Shadows, blijft het echter een raadsel.


______ Gevallen engelen
Over het onderwerp engelen bestaat nogal wat discussie, zeker als het gaat om gevallen engelen. De een beweert dat deze engelen hun taak niet goed verricht hebben en derhalve naar de aarde zijn gestuurd (om een mensenleven te leiden). Anderen zeggen dat deze engelen duivels zijn of boze geesten. Nu zit er tussen een geest (ziel) en een engel (een andere energie) nogal een verschil. Bijvoorbeeld dat een ziel ooit ge´ncarneerd is geweest en een engel niet. Wat een duivel precies is, is ook weer voor ieder mens verschillend, als je er al Řberhaupt in gelooft. Volgens de Bijbelse visie heeft God engelen geschapen om hem te prijzen en om de mensen te helpen. Zij zouden gelukkig zijn door het uitvoeren van hun taken. Dus of God heeft een "productie foutje" gemaakt, of gevallen engelen bestaan simpel weg niet.


Copyright © 2001 - 2023 Book of Shadows - Alle rechten voorbehouden